As we have been used to in the past years, Shopware is very active when it comes to releasing new improved versions of its flagship product, Shopware 6. In 2021 alone, Shopware has done it no less than 3 times for its 6.3.5 version. The 6.4 version gathered 4 major upgrades and approximately a dozen updates. This being said, in February 2022, Shopware released version 6.4.8.0 including several security updates followed by the newest version 6.4.9. 0 only a couple of weeks ago.
Apart from sorting out bugs and giving special attention to various fixes, the first releases of the year brought major usability improvements, allowing users to deal with simplified processes, so we decided to write a blog to explain both upgrades in detail.
We always love to talk about eCommerce so if you need information about our products and services, we are here to help.
Improved search for the admin module
Shopware always praised itself as being over intuitive. The search function in the admin module certainly aided with that, as it helped users minimize workload by enabling them to quickly find what they were looking for.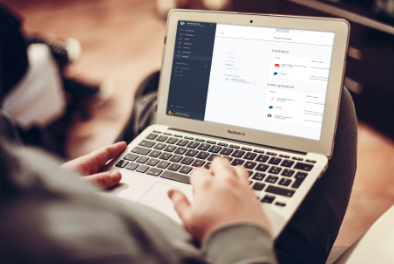 When users requested an improved search function in the admin area, Shopware certainly delivered that, and in this release, several enhancements have been carried out in order to make users' jobs easier. The new search is now more precise and enables even more entities and modules to be found.
When accessing the search function, users will now instantly see frequently used modules along with options to configure the search. Each individual user can now make granular adjustments based on his own experience.
Moreover, merchants can now jump straight to the modules, instead of wasting time clicking through menus in the sidebar. In addition, users can even create new Shopping Experiences or new customers by directly calling up the 'Add new' feature in the search bar.
Spend less time creating new products
Adding new products to your portfolio is indeed an exciting job, but what happens when you have to add tens or hundreds? The new release brings fewer fields to complete when adding a new product. In addition, standard fields are now built in for faster selection. For example, users can now set a default tax rate which is automatically pre-set for every new product, thus saving them a great deal of time.
We always love to talk about eCommerce so if you need information about our products and services, we are here to help.
The 'Bulk edit' function
Initially only used for product data and orders, the 'Bulk edit' function received a complete overhaul. Merchants are now able to modify multiple data sets with just a few clicks. The function can also be applied for customers and product prices. In addition, default customer groups, payment methods, account status and language, but also things like tags can now be changed in bulk.
Another improvement can be found in the project overview section, where promotions and prices can be modified with minimal effort, through this multiple-change feature.
Faster checkout with automatic shipping and payment methods
Until this release, changing unavailable payment and shipping methods automatically was not possible. At checkout, products that could not use the standard delivery would have triggered an error message, and the clients would have had to choose the alternative shipping method themselves. To make the checkout process more effective, the correct shipping method is now changed automatically in the background. The same applies to scenarios concerning unavailable payment methods. The benefit here is that the customer will not have to perform one extra task, but he will still be notified if the method is unavailable.
An improved data import-export module
The module has always been a strong feature for its ability to easily transfer data from or to the platform. With this release, Shopware aimed at making it more attractive and user friendly.
Users can now see a preview of the content before starting an import. The feature, called Dry run, allows merchants to preview the import without changing the data in the database. The action is done in the background and once the new data is imported, the user can take a look at the summary, allowing for a quick view of the changes that will be done if the import is performed. The imports can also be stopped manually if they are running too slowly.
To make it more intuitive, the module now allows defining entities and profiles. Alternatively, users can create profiles by importing CSV files.
A new feature worthy of mentioning is the possibility to import discounts, thus minimizing manual input.
The Shopware Rule Builder
A powerful tool that enables users to define rules based on conditions they set, the Rule Builder is the heart of Shopware's automation processes. There's no surprise why with each upgrade, the Rule Builder gets some attention. This time, several conditions have been added. Merchants can now set Shopping cart values and combine them with a promotion without affecting the shipping costs. In addition, rules based on the language used can be also set, resulting in customers being shown only related content. With this upgrade, it is now possible to define rules for guest customers, for example to only offer them certain payment methods.
As well as adding new conditions, Shopware have made several usability improvements to the Rule Builder. Besides the General tab, the Rule Builder now features a handy Assignments tab. This will give merchants a quick overview of where they are using the current rule and also what products are being assigned to a specific rule.
The name of several conditions has been changed, and two rather similar entries that created a lot of confusion in the past are now renamed: discounts and promotions.
The B2B suite gets a design upgrade
The B2B suite in the Enterprise edition has benefitted from small design changes as the modern Shopware design has been carried over. There is nothing major to report here, but Shopware are planning further improvements in design and usability over the coming weeks.
Even more improvements with the 6.4.9.0 version
A couple of weeks ago, Shopware released version 6.4.9.0 which includes, among various fixes, news related to the Rule Builder and the Flow Builder, dynamic product groups, as well as changes to enhance the user experience.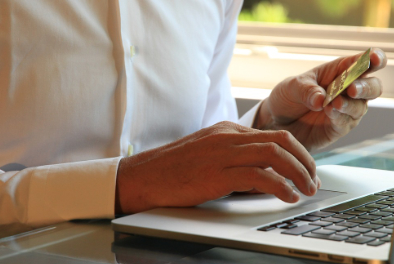 The first feature that received an upgrade was the Flow Builder, an intuitive function that allows users to create automatic processes from the admin interface, without having to write a single line of code, by simply using drag and drop. This release made it possible to generate more than one type of documents at the same time. New possible actions were introduced, like changing the customer group for clients, setting customers to active/inactive, adding affiliate code to orders or customers, or adding promotion codes to customers. Usability was also improved and merchants can now easily move up and down the actions and make more logical sequences.
The Rule Builder was further updated, with some of the conditions being renamed. All conditions are sorted according to their function and assigned to meaningful categories, so merchants can find them easier. Two new conditions were added: gross or net prices, applied to all price-related conditions within a rule, and simple stock level which takes into account products with an order status that is still open.
The Admin area has also received a few upgrades, and merchants can now manage their sales channel easier, based on types, status and creation dates. If one sales channel is not used, it can be taken off the favourites list, and it will not be displayed on the side bar menu under sales channels.
UX enhancements consisted of things like displaying placeholders while the data is still loading, and the option to upload private apps in Shopware Cloud, a choice that was previously possible only for users of Shopware self-managed.
Another great piece of news is that from now on, UUIDs are no longer necessary as identifiers for import and export of data. This will please many members of the Shopware ecosystem, as this requirement often made it difficult to import data from third-party providers such as ERPs or PIMs.
For developers
The two upgrades bring important news for developers. Symphony, the PHP framework that Shopware is based on, has been upgraded to the newest 5.4 version, following the EoL for its previous version.
In addition, the new version of the B2B Suite (4.6.0) is now compatible with Shopware versions 6.4.0 and above and has been tested to perform seamlessly with PHP 7.4, 8.0 and 8.1, and MariaDB up to v10.7.
If you want to know more about our list of services at Clever++, please visit our website.