Since the launch of the Magento2.x version, the platform has been constantly improved, with version 2.4.3 being released only a few weeks ago. Shopware also took a big step forward with the new Shopware 6, a completely different platform than Shopware 5. Since then, many updates have been made, leading up to the release of the 6.4.3 version at the beginning of August.
Even if Shopware hasn't reached the same level of complexity as its competitor, it is an appealing option for many merchants, so we thought it would be a great idea to compare them and see which one scores higher on various aspects.
We always love to talk about eCommerce so if you need information about our products and services, we are here to help.
Product versions
As you probably know by now, Magento is part of one of the most comprehensive eCommerce products available on the market – Adobe Commerce, which can be available both as self-hosted or Cloud-hosted.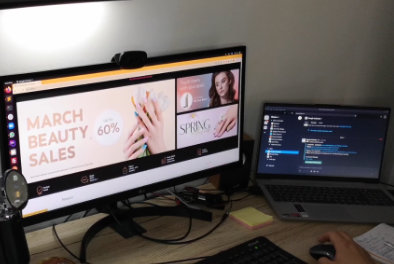 With Magento as its core engine, Adobe Commerce stands out through a full integration with all the other tools from Adobe Experience Cloud, like Adobe Experience Manager Sites, Analytics and Customer Journey Analytics, Journey Optimizer, Adobe Audience Manager, and many more powerful marketing modules.
For merchants that want to have complete control over their eCommerce platforms, Magento Open-source is still available as a stand-alone product. It can be fully customized with thousands of extensions available in the Magento Marketplace, but it requires a strong IT team to do all the work.
Shopware comes in four versions: the Community Edition, the Starter Edition, the Professional Edition, and the Enterprise Edition.
The Community Edition is the open-source solution, perfect for merchants who want a personalized solution for their stores, hosted in a local environment. Of course, just like Magento Open-source, this option involves a strong IT team to implement and maintain the project.
The Starter Edition has an integrated frontend and drag & drop editor for landing pages and shopping worlds. This option is free, but we feel that this is a solution for people taking their first steps in eCommerce, who want to get a feel of what Shopware can do. If they want to successfully run an eCommerce business, the other options are much more suitable.
Shopware Professional Edition is, in our opinion, the option to go for by the majority of eCommerce businesses which want to choose this platform. It can be installed on any server or as a cloud solution, and it has some important features in addition to the Starter option, like technical support, configurable products, extended sales channels, and CMS functions.
Big eCommerce businesses can opt for the Enterprise Edition, which comes with a B2B package, an efficient and configurable Enterprise Search tool, and technical and development assistance.
It might seem that Shopware is the more versatile platform, offering choices for everyone, but as they are trying to win a slice of the market, it is the normal thing to do. Potential users have the choice to try and test it, and if they like it, they can upgrade to the paid versions. Magento on the other hand, has been around for a few good years now and it has proven its capabilities far and wide. With its two options, Adobe is keeping things simple but effective.
Price
Adobe Commerce is indeed the ultimate tool in eCommerce, but it's no surprise that it comes with a suitable price tag. Adobe charges an annual license fee based on the company's Gross Merchandise Value (GMV) and Average Order Value (AOV). For Adobe Commerce, the price starts at $22,000 up to $125,000 per year. The license for Adobe Commerce Cloud starts at $40,000 up to $190,000 per year. One thing that merchants have to keep in mind is that even if these paid versions offer customer support, companies still require a dedicated team to deal with different issues and bugs that might appear.
The Open-source version is free to download and can be customized to suit every eCommerce need possible. The Magento Marketplace is an endless pool of high-quality resources. If this is the chosen path, merchants will only pay for development, hosting, and the cost of extensions and themes. Agencies charge between €40 to €150/h for Magento development and as every project is unique, with various complexities, the amount of hours required for it could well span from a few hundred to over a thousand working hours.
Same as the Open-source version from its competitor, Shopware Community Edition is free to download and fully customizable. Prices for development range in the same area, but from our point of view, the difference here is made by the quality of the resources. If Magento has a large community of developers around it, with certifications well put in place, Shopware developers are still scarce, most of them being based in Germanic countries where the platform has been active in the last decade.
The Starter edition is also free to download and, as it is hosted on Cloud, it can quickly bring your vision to life. Merchants will only pay when they start making sales – in the form of a small revenue share.
Shopware Professional Edition starts at €199.00 per month (or €2,495.0 per year), while the Enterprise edition, which can be the answer to complex eCommerce projects and provides enhanced security, stability, and the highest performance, starts at €2,495.00 per month or €39,995 per year, excluding the Diamond Support, priced from €799/month for a 36 month contract. Of course, these are not fixed prices and based on your sales and the complexity of your online store, the licence and support fees might increase, so we suggest contacting Shopware for more accurate prices.
eCommerce Features
Adobe Commerce comes packed with various features ready to handle all complexities of modern eCommerce. Stock management is taken to another level and no matter if they control a single store or multiple warehouses, merchants can easily manage shipments to complete orders, track inventory quantities, and provide accurate numbers of in-stock products.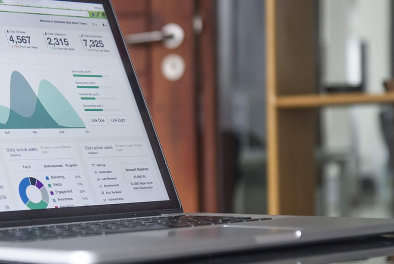 The Checkout is streamlined, and there are various options to control the checkout page, including the layout.
The latest Magento release brought various options to make shopping experiences better, like the new feature from PayPal, PayPal Pay Later allows shoppers to choose the option of short-term, interest-free payments.
Magento's Search function has always been a weak link because it required a lot of fiddling and customization from developers to get it right, but now, using the power of Adobe Sensei AI and commerce data submitted by merchants, Adobe developed a complex Live Search function that helps shoppers get more relevant search results, in real time.
A long-time known issue – the possibility to create high quality content without deep technical knowledge – was now addressed and Page builder comes out of the box with Adobe Commerce and is available as a bundled extension for Magento Open-source.
PWA Studio and Venia are now upgraded and work seamlessly with the newest version of Magento if there is a need to create app-like shopping experiences via mobile and desktop devices.
Shopware scores good points for user-friendliness. The admin platform is easy to navigate, and users can now open as many submenus as they need. The wish list function has been updated and customers have the possibility to place their item in the wish list from various pages, and save them for purchase.
The Search function is very powerful and with the latest release, its settings have been updated to give merchants all the tools they need to set it up in such a way that customers can find their preferred products seamlessly. There are various settings, with "AND" and "OR" Search function delivering items containing all or either of the search terms.
With the latest release, Shopware have introduced "Starting from" pricing on product listing pages. At the same time, as the platform is suitable for cross-border selling, pricing has become more flexible and it can be adjusted with a rounding setting for each currency.
The Check-out process is now quicker and users can add payment methods and choose when certain payment methods should be available.
Shopping Experiences is Shopware's elite in terms of content management. The easy to use drag and drop layout system helps users create engaging content without technical knowledge. In terms of creating attractive pages, it is hard to think of a feature that has been left out, and in our opinion, this is what makes Shopware really stand out.
To sum it up, both platforms have extensive eCommerce features. Adobe Commerce is the more complex choice, and with the new integrations of AI powered features, we can fairly say that it is the ultimate eCommerce. However, there is one downside coming out of its complexities – Adobe Commerce is not easy to use, and merchants will need expert assistance to make the most of it. Shopware scores good points for user friendliness and for its Shopping Experiences CMS system. But it is our feeling that it isn't at the same level as its competitor.
B2B
If developing a B2B platform is on your list of strategies, then Magento offers one of the best solutions in its class, with mobile optimized websites, Amazon channel management, a powerful API to share data on every channel, and most importantly, some of the most complex tools to get insights for your business.
The native B2B module is only available with Adobe Commerce but if your choice is Magento Open-source, there are many other powerful third-party modules on the Magento Marketplace to choose from.
Shopware B2B gives your shop access to the most important B2B functions like an intuitive admin tool where employees can access multiple customer accounts, quick order processing, individual pricing, access to new markets, along with complex and efficient data consolidation tools.
However, Shopware B2B is available as a plugin only as part of the Enterprise Edition.
Security
Magento is one of the most secure eCommerce platforms out there, with security patches released frequently. In fact, the latest release brought 33 new enhancements that help remove RCE and XSS weaknesses, as well as an improved ReCaptcha coverage.
Shopware users can protect their websites from security vulnerabilities by installing and updating their Security Plugin. This is a simple plugin update that won't require a major system update.
We always love to talk about eCommerce so if you need information about our products and services, we are here to help.
SEO & Marketing
Adobe Commerce offers merchants a rich set of features out of the box to handle a wide range of on-page SEO activities from taking out duplicate content/ enhancing site indexation to optimizing any type of URL and the metadata. This module also comes with advanced HTML and XML sitemaps, cross linking, SEO redirects and advanced rich snippet functionality. There are also various marketing tools to turn visitors into loyal customers, like creating multiple coupons for specific online stores and creating reward points.
On top of that, all the other tools from Adobe Experience Cloud, like Adobe Experience Manager Sites, Analytics and Customer Journey Analytics, Journey Optimizer, Adobe Audience Manager, and many more powerful marketing modules integrate seamlessly with Magento
For those who use Magento Open-source, even if the module doesn't come out of the box, there are more than 400 SEO & Marketing plugins in the Magento Marketplace to install and extend the capabilities.
All versions of Shopware come with integrated SEO and Marketing tools. SEO settings are configured automatically, but can be adjusted manually if needed, providing a solid basis for effective Google ranking. The module also offers powerful features for sales promotions.
Storytelling, a feature that opens up details about the product when an image is clicked, is the perfect way to create an enjoyable shopping experience. The extension is available only for the paid versions.
For the free versions, there are also many SEO plugins available in the Marketplace.
Technology
One of the most stunning features in both platforms is the use of the latest cutting-edge technology.
Zend and Symony are the frameworks used by Magento, with Apache and NGINX web servers coupled with a MySQL database, making it fast and reliable. The new release is focused on making Magento fully compatible with PHP8, so core Composer dependencies, the KnockoutJS library and the Laminas library have been upgraded to the latest versions.
Shopware uses Symfony and Vue.js as standard frameworks. The front-end is based on Bootstrap, one of the most popular HTML, CSS, and JavaScript frameworks for responsive, lightweight and exceptional looking pages.
Apps and Extensions
The beauty of Magento is that it can be customized with any extension that the merchant needs. As we said before, Magento has been around for a long time, and the community around it has been restless. At the moment there are more than 3500 extensions available in the Marketplace split in categories such as Accounting & Finance, Content & Customization, Marketing, Payments & Security and more.
Shopware on the other hand has been active in German speaking countries, so It's no wonder that many modules and plugins are available only in German. If you need a plugin for a specific payment system or an inventory provider, you will probably not always find a good one. However, Shopware is steadily growing globally, and we are sure that in the next few years, with a bigger community developing more extensions, the platform will appeal to merchants outside its original area.
Support
Those who have used Magento can say that customer support is one of the most perfect systems among eCommerce platforms. However, this is true for Adobe Commerce and Magento versions purchased before, like Magento Commerce and Magento Commerce Cloud. For the Open-source version, developers can rely on the help of their peers. As Magento is supported by a vast global network of 1,150+ solution and technology partners and by a highly active global community of more than 300,000 Magento developers, you can be sure that questions never remain unanswered.
Shopware's customer support comes at a monthly cost and it offers a technical account manager for general inquiries and Shopware related issues. A group of Developers, Merchants and Shopware enthusiasts has also created Shopware United, with the aim of helping users to bring out issues and get the answers that they need.
Conclusions
We can certainly say that both platforms are some of the best players on the market. Both offer the latest technologies in terms of eCommerce software. However, we feel that the difference is obvious in the plugins and extensions area.
The marriage with Adobe's AI and marketing tools has taken the already powerful Magento to a whole new level. Complex native capabilities are complemented by thousands of extensions and that makes it suitable for every type of eCommerce business. Going for either the SaaS version – Adobe Commerce, or a custom-developed Magento Open-source version, assures merchants that they have the right tools to handle the intricacies of modern eCommerce. However, due to the high price tag, Adobe Commerce/Magento might not be suitable for small businesses.
Shopware has come a long way in the past few years, and with the help from former Magento evangelists and supporters is aiming at going global.
Shopware scores high when it comes to user-friendliness and scalability. Its versions appeal to every type of business, small, medium, or big. Of course, there are some shortages due to the fact that it has been more active in a small part of the world, and the extensions don't cover as many aspects as the Magento ones, but if what you require is already there, Shopware might be the right answer for you.
The questions appear when businesses become big enough to afford Adobe Commerce / Magento. And at this time we feel that, if they have the budget to go for it, Adobe Commerce is a clear winner.
If you want to know more about our list of services at Clever++, please visit our website.