Countless features fit for the most arduous tasks of modern eCommerce have made Magento one of the best options for merchants around the world. For over a decade, functions like seamless product and inventory management, the multitude of client account functions, enhanced features for high quality customer satisfaction, marketing options, top security, many payment methods, a modern search technology and intricate reports, brought Magento the fame for being one of the most complex eCommerce platforms available on the market. All these caught Adobe's eye and in 2018, they acquired Magento for a price of $1.68 billion to complete their commerce loop and turn it into the engine for Adobe's end to end online-shopping system, Adobe Commerce.
During The Adobe Developers Live Commerce 2022, Adobe exposed their ultimate objective – to create incredible end-to-end and seamless experiences for merchants. That's why they are now in the process of integrating Adobe Commerce into their Adobe Experience Cloud. With plans to move functionalities like catalogues, inventory, pricing to Cloud infrastructure, and offer extensions as Adobe microservices, we see this as the final step to steer Adobe Commerce to SaaS, resulting in a more intuitive and user-friendly platform.
That's why we decided to write an article to point out the Pros and Cons of Adobe Commerce. And the best way to do that is to first bring into the topic its core engine, Magento, as we see it as the best way to showcase what it started from and what the end result is.
We always love to talk about eCommerce so if you need information about our products and services, we are here to help.
Magento has always been praised as the ultimate eCommerce machine, highly scalable and versatile. As a merchant, Magento imposed no limits in terms of capabilities. And the community was indeed fit for such a product. Relentlessly working over the years to create every imaginable function, the community grew the list of Magento extensions to over a few thousand items.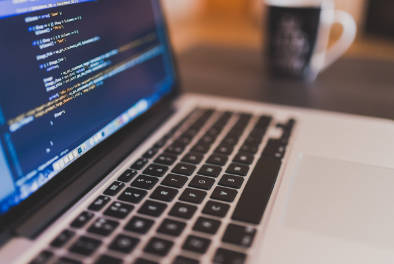 Put simply, Magento was highly versatile, but to achieve that level of versatility, despite the high number of extensions available, integrating them into the platforms was no easy task as it implied the need for specialised tech support to carry out the work.
Another pressing issue was choosing a reliable web host and many times, a good hosting was simply not enough. Merchants had to find reliable, dedicated web hosts for their sites, with continuous support and scaling capabilities to handle any surge in web traffic during special sales events.
So, no wonder why, since Adobe purchased Magento, the direction taken was towards creating a seamless experience for merchants who were willing to pay the price for it. Therefore, we are outlining some of the PROs that make Adobe Commerce one of the most robust eCommerce systems at present.
The same backend for any type of business
Realizing the future is about creating a unique shopping experience for customers, no matter if they are individual customers or businesses, Adobe Commerce is offering the same digital solution for any merchant type, B2C, B2B or D2C. A single back-end helps companies deliver frictionless customer experiences across digital touchpoints, including web, mobile, and marketplace. With a multitude of B2B functions already integrated, and benefitting from AI-powered customizations to engage with new markets on a personal level, Adobe Commerce has made it easy for merchants to expand their offering to the B2B sector.
AI-powered platform
One of the most powerful additions to Adobe Commerce was the possibility to create personalised shopping experiences with the help of AI. Users can now create the right experience for their customers with centralised data, advanced search and merchandising capabilities, all enhanced by AI, so merchants can immediately deliver that next-best experience.
AI is brilliantly rolled out to help clients find what they want easier. Most customers don't browse using navigation — they use keywords, categories, and look for relevant results to help them. Problems like incorrect or incomplete spelling create friction and drive customers away. The smart Live Search feature which uses AI and the machine learning system Adobe Sensei eliminates all these problems and helps clients find the right product that they were looking for. At the same time, Adobe Sensei helps merchants identify facets for each query, saving time on manual rules.For shoppers that are not entirely sure what they want to purchase, Adobe Commerce brings in another solid feature – product Recommendations, powered by Adobe Sensei, which suggests relevant products based on shopper's behaviour as well as specific product features.
We always love to talk about eCommerce so if you need information about our products and services, we are here to help.
Manage content easily
The Frontend side of things is well taken care of, and Page Builder, the intuitive module that lets users create engaging content with drag and drop without needing to have any technical abilities, is included in Adobe Commerce. Moreover, it has instant preview capabilities, so users can see live content changes before they launch. Users can even schedule content changes for the future with the Staging and preview functionality.
Clients who choose to build their online store as a Progressive Web App to deliver exceptional cross-device experiences that combine the interactive functionality of mobile apps with the convenience and discoverability of the web, can use PWA Studio to build and deploy PWAs. Of course, the use of the PWA Studio is suitable for specialist developers, but being a fully decoupled frontend optimised for the Adobe Commerce backend means that merchants can get engaging PWAs with a lower cost of development and shorter time to market.
Intelligent commerce based on data
Adobe commerce recognizes the benefits of running a data-driven business, gathered in one place. And that place is the powerful Business Intelligence module, a hosted cloud-based data warehouse that helps bring all your data into one place so you can and access it anywhere you have internet access. Not only that business Intelligence monitors all aspects of your business health, but with dashboards displaying everything from average order value to customer lifetime value and retention rates and easy-to-read visualisations, merchants can stay on top of all the metrics that matter to their business.
Cloud services for seamless operations
It's no secret that one of the most pressing issues merchants have to deal with is finding a reliable web hosting provider. Selling online often means a 24/7 operation. Add to that a few selling events when there is a sudden surge in visitors numbers, and you will quickly understand why web hosting is a pressing matter when it comes to a Magento store. That's why, to give users peace of mind, Adobe Commerce is working with the global leader in public cloud delivery – Amazon Web Service (AWS), to provide constant availability and scalability, and a powerful content delivery network (CDN) tool, making sure that site speed is always high, no matter how many customers access your store.
On top of that, Adobe Commerce announced their plans to move many of their functionalities on cloud infrastructure, in an action to improve total cost of ownership. At the same time, many enhancements will be offered as cloud-hosted micro-services. Together with the headless architecture which lets users deploy front-end customer experiences across every channel without interrupting back-end processes, the move is seen as a final step towards creating a stress-free user experience for merchants who are willing to pay the price.
Security
The latest advancements in technology are of course beneficial but worrisome at the same time, as cyberattacks are already on the rise and growing more complex. It's no secret that due to the high number of customer data they store, onlines stores experience many of these attacks. But Adobe Commerce users don't need to worry as the platform is PCI-certified as a level 1 Solution Provider. Moreover, thanks to the assiduous work of the Magento community, its core engine is one of the safest among eCommerce platforms. On top of that, Adobe releases security updates regularly, making sure that the system is always protected against current and emerging threats.
Adobe Commerce is indeed a powerful platform, but it's not all milk and honey. As always, we found a few CONs.
First of all, the price tag is hefty indeed. The licence fees are set according to sales volumes, and for Adobe Commerce they are said to go up to $190,000 per year. There's quite a big difference between Magento's Open Source and Adobe Commerce, and for price sensitive customers, this might be the most pressing factor for choosing one over another.
Adobe Commerce is turning into an intuitive platform, but less versatile, with less possibilities to be customised. Moreover, all development work will be done through the Adobe Developer Console, so for the ones who choose the SaaS version, it will mean less space for manoeuvre. We are not saying that customizations will not be possible, we are simply saying that the need for specialised development will still be present, and this will add even more to an already expensive bill.
The complete reliance on AWS is not seen without worries. Fair enough, they are one of the best and most stable cloud infrastructure providers. And with that level of cash spending, the support from Adobe will definitely be exquisite. But what if the unimaginable happens and they get overwhelmed? Having a good dedicated web host is hard to find, but if already in place, this could prove to be another strong reason for merchants to stick with Magento open-source.
Even if Adobe Commerce and Magento share the same beginning, in time, as signs indicate, the two products will have their own path – Adobe Commerce as an endlessly scalable, user-friendly platform, that merchants will be able to adapt (to a certain extent) with a click of a button, and Magento as a complex, versatile open-source system, that merchants will have the utmost control over, of course with the help of specialised developers.
But as already announced, all security updates will be applied to both Adobe Commerce and the core base of Magento open-source, marking the fact that, although they will develop into two different products, hey will always be united by the same ideal to offer some of the most complex, stable and secure platforms in the eCommerce ecosystem.
If you want to know more about our list of services at Clever++, please visit our website.