As Magento aficionados, of course we are deeply fond of its more seasoned brother, Adobe Commerce. Not only because it is one of the preferred solutions we work with and its core engine is Magento, but mainly because, giving credit where credit's due, Adobe Commerce stands out as one of the most robust and reliable platforms for present-day digital commerce. Coming in two versions – on prem, if own servers are used, or as a PaaS, if the Adobe infrastructure is used for hosting – Adobe Commerce is in a class of its own when it comes to highly complex online stores.
As the landscape of e-commerce grows increasingly complex, Adobe Commerce's capabilities and innovative features make it a key player in the online marketplace. We wrote many articles about it in the past, but as technology evolves relentlessly, expect the masterminds at Adobe to never fall behind and continuously come up with avant-garde capabilities to keep it at the forefront of modern online retail. Hence, our newest article, where we delve into what's new at Adobe Commerce.
If you want to find out more about our eCommerce projects, we are here to help.
First of all, the latest version
The most recent version of Adobe Commerce is version 2.4.7 in beta, but as Beta Releases may contain defects and are provided "AS IS" without warranty of any kind, we will consider V2.4.6 as stable and base our article on it.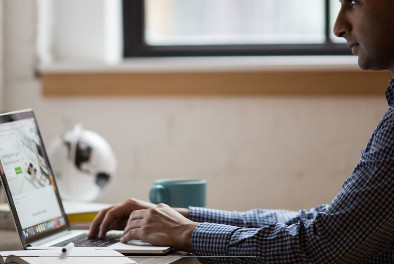 This version brings increased security and superior performance, as it is powered by the most current iteration of PHP – 8.2.
This enables quicker deployment of cutting-edge features offered as SaaS services, a simplified management and an efficient way to install updates and a significantly increased performance. At the same time, this new version has an increased capacity to integrate more deeply with other Adobe Experience Cloud applications which, let's face it, give it the status of a real powerhouse when it comes to other platforms that cater for the same market.
PHP 8.2 brings another benefit: Adobe Commerce 2.4.6 is the fastest, most scalable version ever, being able to handle complex catalogues up to 10 times larger than before and process high transaction volumes over 5 times faster.
Security and performance
With each upgrade, Adobe Commerce brings forward an improved platform from a security standpoint. Eight security fixes and platform security improvements have been provided to improve compliance with the latest security best practices, such as addressing gaps in Admin action logs, reCAPTCHA validation (which no longer fails during checkout when unexpected errors occur during payment processing), and a new system configuration for requiring email confirmation when an admin user changes their email. All these give Adobe Commerce the enviable status of one of the most secure platforms for online retail.
The performance is second to none, and PHP 8.2 is the main 'culprit' for this. Additionally, all other dependencies have been updated to keep pace with PHP 8.2. OpenSearch v2.x is now supported as the default search engine. Additionally, ElasticSearch 8.x is now supported as an option for users who prefer that search engine. MariaDB has been upgraded to V10.6.
You can see all updates here…, but overall, Adobe Commerce 2.4.6 is an impressive update that will provide users with an even more powerful and secure e-commerce platform.
Platform Features
Adobe Commerce is more popular with big, worldwide brands. Its core features and functionalities such as product, order and stock management, personalization capabilities, are all highly complex, and of course, come with a suitable price tag.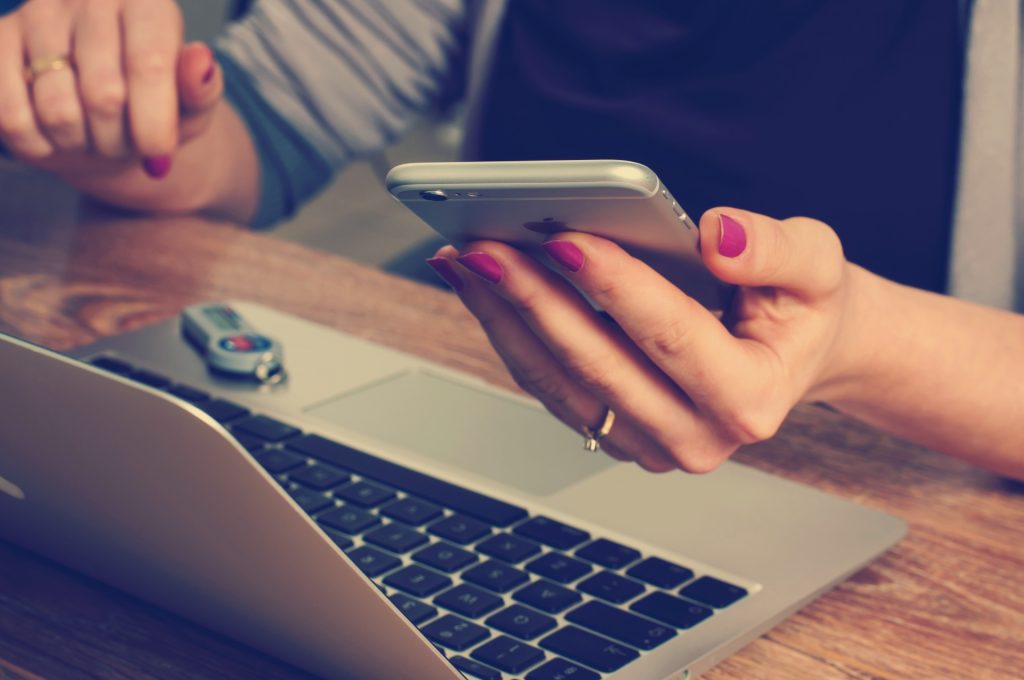 Even if the direction is geared towards a more facile developer experience, the platform is not for the faint-hearted. Companies need a well-trained development team to handle it.
Out of the box, Adobe Commerce comes with core features, which alone make it an impressive platform with all necessary ingredients to create world-class B2C and B2B shopping experiences. 
However, if you want to take the platform to the best possible level, the marketplace for extensions and third-party integrations is so vast, that literally any customization you might want to add to your online shop is catered for.
Core Features
The beauty of Adobe Commerce is that it relies on the concept 'One platform for all'. It offers the flexibility to include various brands and websites (stores), expand the market into new regions, and cater to both businesses and individuals, all using a single platform. Apart from usual features that come as standard with other eCommerce platforms, too – like customer account management that centralizes order details from all sales and fulfillment channels, or product inventory, which ensures real-time product inventory availability and visibility – there are some pretty impressive out-of-the box feats.
The platform allows consumers to purchase anytime, anywhere, and in any way they prefer. Adobe Commerce allows seamless integration of shopping experiences across various channels: website, mobile app, social media stores. Or, if you want to sell on Amazon, you can link your Adobe Commerce store to the biggest online marketplace globally. The Amazon Sales Channel extension allows you to list, price, sell, and handle the delivery of your products on Amazon. In the same way, merchants in the US can use Channel Manager to sell on Walmart Marketplace.
If PWA is your optimal solution for your storefront, Adobe Commerce's PWA Studio uses innovative web technology to provide an app-like shopping experience. This PWA implementation improves the browsing speed, enables offline modes, and enhances mobile friendliness, thus delivering a smoother, faster, and more engaging user experience. With its capabilities of push notifications and home screen access, it creates an immersive user engagement just like native apps.
Adobe Commerce is also praised for its top-class B2B functions. Catalogues can be customised, prices can be tailored depending on customers' groups, and customers can set up self-serve portals where they can manage their accounts, track orders, and re-order with ease. Adobe Commerce also supports corporate account structures, allowing multiple buyers with varying levels of permission within a single organisation.
The ERP and Warehouse Management systems of choice can be integrated with Adobe Commerce, so businesses can streamline their operations, automatize crucial processes like inventory management, order processing, customer data synchronization, or financial data analysis and manage their warehouses more efficiently.
On the storefront side, understanding the merchants' need to constantly captivate visitors with compelling content, without having to rely on development agencies to do such tasks, Adobe Commerce came to help users with its brilliant Page Builder feature which provides an intuitive, drag-and-drop interface. Page Builder enables them to design rich and dynamic content pages, landing pages, product pages, and promotional banners, incorporating videos, images, and other multimedia elements, with ease. This feature eliminates the need for extensive coding knowledge, making it more accessible to a wide range of users.
To facilitate better shopping experiences, product discovery is taken to a whole new level. Alongside the AI-powered Live Search and Products Recommendations -which we will cover in one of the following paragraphs – Adobe Commerce offers, out-of-the-box, Catalog Service, a multi-tenant SaaS service that allows you to display product and category information at much faster speeds. Catalog Service provides an additional API surface that makes product and category data retrieval faster and works seamlessly with Live Search and Product Recommendations.
Reporting and analysis are indispensable tools in modern eCommerce, not only because they help optimize business performance, but also allow you to know your customers better, in order to offer them the right products. By analyzing customer buying patterns, businesses can personalize customer experiences to boost engagement and loyalty. Similarly, by understanding which products are best-sellers and which ones are not performing well, businesses can better manage their inventory and enhance profitability.
For all these reasons, Adobe Commerce brings a complex tool to the table, called Business Intelligence, which supplies data-driven insights. It pulls data from diverse sources and provides comprehensive, customizable reports on various aspects of your business. These aspects include customer behavior, sales performance, product trends, and more, giving you a granular understanding of your business's performance. Moreover, its visual data presentation makes it easy to interpret complex data, enabling faster and more informed decision-making.
AI and Adobe Commerce
For those unaware, Adobe Commerce is the marriage between Magento, its core engine, with the impressive tools developed by Adobe over the years. And these tools have gotten even more impressive with the help of AI. AI capabilities allow the platform to deliver timely and relevant content, by personalising site search, product recommendations, and browsing, as well as promotions that match customers' needs and interests, thereby driving engagement and encouraging purchase decisions.
The AI and machine-learning search tool called Live Search provides instant, accurate product suggestions as customers type in the search bar, guiding them to their desired products faster. This feature greatly improves site navigation, potentially increasing conversion rates and customer satisfaction. At the same time, AI is used to rank products in search results based on customers' preferences.
But probably the most impressive is the fact that Adobe Commerce goes beyond the basic "if this, then that" logic. Instead, it employs complex AI algorithms and machine learning to continuously improve and personalize its recommendations. This enhances the shopping experience, making it more personalized and engaging for each individual customer. Moreover, you benefit from a tool that's continuously learning and adapting to better serve your customers.
The platform also features an impressive tool to help with all your marketing needs. Users can create effective, multi-channel marketing campaigns directly from their Adobe Commerce platform. Moreover, Adobe Commerce's email reminder tool can help re-engage customers who have abandoned shopping carts. Adobe Commerce is packed with some of the most powerful SEO tools to improve your site's visibility on search engines, and customer segmentation tools that allow you to tailor your marketing efforts to specific customer groups.
Scale your business without compromising security
The platform is by far one of the most secure eCommerce platforms and the masterminds at Adobe don't slow the pace. Because cybersecurity threats evolve constantly, Adobe Commerce releases security patches regularly. These updates address any potential vulnerabilities in the system and provide enhanced protection against new types of attacks. The only condition for users is to update their Adobe Commerce installation to benefit from these security improvements. Moreover, this way they are always covered that their store is PCI compliant.
Security measures include advanced data encryption, security protocols that are compliant with industry standards, and protection against common web attacks. No matter how many storefronts are powered by the platform, they all benefit from the same level of enhanced security.
Extensibility
The beauty of the platform is that, on top of the already existing infrastructure, which is pretty impressive as is, merchants can add a multitude of third-party extensions, enhancing the out-of-the-box features of Adobe Commerce to meet specific business needs. They can range from SEO optimizers, customer relationship management tools, advanced analytics, to social media integrations, and many more. A quick look into the Adobe Commerce Marketplace shows that there are over 5000 extensions available. The marketplace serves as a hub for these third-party plugins, vetting them for code quality and compatibility, ensuring merchants access only secure and efficient solutions.
Support for merchants and developers
Both on-prem and cloud versions are covered by infrastructure support, based on tickets submitted, and the cloud version benefits from an additional 30-minute support for priority 1 issues. However, frequently, customers attempt different configurations, implement custom modules, push a deployment or make various business and functional changes. All of these actions affect the site's health and all these require customers to create extra support tickets.
To maximise efficiency, Adobe Commerce offers a free tool, called the Site Wide Analysis Tool, developed to perform an end to end analysis of a customer's site and generate a report with the results. The customer then reviews the delivered report, and is responsible for understanding the findings and executing the prescribed recommendations. However, only if a specific finding requires Adobe's support, the customer simply opens a new support ticket.
The SWAT tool has an user friendly dashboard, containing among available patches, a list of best practices and recommendations. This is a key feature, as new developers can get trained into using these best practices therefore reducing the number of tickets over the time.
The tool is available for Adobe Commerce on cloud customers, but there is a solution for on-prem customers too, who will have to install an agent to gather all the insights of their website.
If you want to know more about our list of services at Clever++, please visit our website.