Eagerly awaited by both buyers and merchants, the Black Friday and Cyber ​​Monday weekend is one of the biggest sales events of the year. Buyers can't wait to get their hands on incredible offers. Merchants on the other hand, see it as an opportunity not only to increase sales, but also to sell old inventory and introduce newer stocks and attract new customers at a key time, before the winter holidays.
Beyond undoubted benefits, these events also bring certain challenges for online merchants, such as design changes, website optimization and preparation for increased visitor traffic that puts pressure on the servers. For those who use a Magento eCommerce platform, there are many extensions and modules that can help them get their online stores in top shape.
We always love to talk about eCommerce so if you need information about our products and services, we are here to help.
Discounts and promotions
During these events, people usually expect special discounts, promotions and gifts. Make sure that they are clearly displayed on product pages so that customers can see them easily. Apart from the powerful native Magento Marketing Module which comes with various promotional, email and newsletter features, there are several extensions that can help you add temporary discounts which can become active at certain times, without affecting the general price structure.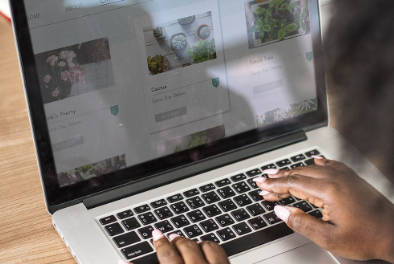 Special Promotions from Amasty offers 20 new rules for creating discounts to easily run completely personalized promotional campaigns. Users can create promotions for the cheapest and most expensive products, they can create offers with free items, set fixed and percentage discounts and much more. Discounts will be visible with banners and captivating labels placed at the top of the page or below the product descriptions.
If you want to add a Gift Cards section, the Gift Card extension from Aheadworks can be installed. Sellers can easily set up gift cards for several occasions, including Black Friday and Cyber ​​Monday. Gift cards can be virtual, physical or a combination of the two.
But how can you find out what customers want? Well, use data to increase your sales and form specific customer retention strategies. Analyzing data from previous years, you will find out the key moments when customers have chosen to shop, so that you can launch different promotions on different channels at these key moments.
Business Intelligence is one of the most complex modules for analyzing data. The module is intuitive with the ability to turn data into visual displays with Dynamic Scatter and Bubble Charts functions. Users can access reports and schedule analysis, making it the right tool to convert and retain valuable customers.
Integration with Social Media shops
An increasing proportion of shoppers follow brands on social media and purchase products from these channels. So, if you don't have a store yet on important social networks – Facebook, Instagram – now is the time to turn these platforms into extensions of your store.
Magento Social offers a powerful set of tools to engage and attract customers through social channels. Being intuitive and easy to use, with this extension sellers can automatically create stores on social networks with just a few clicks, and automatically synchronize the products in the online store with the stores on social media. Magento Social can be easily integrated with Business Intelligence to gain insight into the entire sales process on Social Media channels.
Changes in design
An important part of preparing your online store for these shopping events is making design changes. There are several easy-to-install templates designed specifically for these shopping events. They highlight discounts and promotions and motivate customers to buy. As most people shop online directly from phones and other mobile devices, make sure that the templates you want to use are fully responsive. This will help you not lose this ever-growing market segment.
For increased long-term gains, we recommend installing the Page Builder module, which gives you the ability to quickly create and deliver new and engaging content. The module brings a drag-and-drop functionality for creating content without advanced technical knowledge, live content previews, and various form editors.
The Clever ++ team is also working on a module that will allow both easy design changes depending on the shopping event and the optimization of website performance, by generating a static Black Friday page with a small volume of HTML data, which will not put pressure on servers when accessed by a large number of users.
Check-out
Even though there are many who support the ​​one-step check-out process, the native Magento check-out is specially designed in two steps. Information about delivery is presented on the first page and payment options are presented on the second. Magento sees this set-up as one of the best in terms of usability.
Therefore, it is essential to make sure you offer an efficient, attractive check-out and include various opportunities to encourage up-selling and cross-selling. At the same time, encourage your customers to create an account on the platform for an easy shopping experience and set up your Wishlist to allow registered customers to create their own collection of products for later purchasing.
Because there are often abandoned purchases, there are extensions that can help you recover your lost sales. The Abandoned Cart Email extension helps you recover your abandoned carts by sending captivating notifications. Users can set the time after which it is assumed that a shopping cart is abandoned and then send alerts. Discounts can also be included in notifications to encourage customers to complete the purchase.
Avoid putting stress on the servers
During these shopping events the number of visitors accessing the website simultaneously could be very high, so the servers have to process an extensive amount of data. This can lead to slowdowns or even website crashes. Therefore, choosing a strong, dedicated web-hosting is of utmost importance.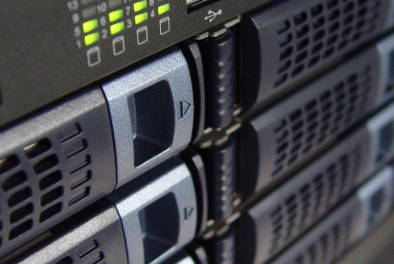 Magento, for example, has a native Marketing Module which automates tasks like promotional emails and newsletters delivery. At the same time, Magento users
But even the most powerful servers could encounter problems facing millions of page views during these events. So, in addition to server improvements, there are various optimizations that can be made to your eCommerce platform to manage increased traffic better.
In order to reduce processing from PHP and the MySQL database, the Clever ++ team created a custom Magento module which, depending on certain settings made in the admin panel, loads products from a specific category (for example, Black Friday), and generates a static HTML page with all this data. This static page is highly optimized and compressed, but more importantly, does not require any PHP or MySQL processing. Browsing and searching take place only on the front-end and products are shown depending on what customers are looking for or what they are clicking on. The content of this static page is generated constantly in the background by a cron-job. The only interactions with the database and the Magento platform are only when adding to cart and clicking on the minicart, which displays the products through AJAX.
Indeed, these improvements are complex projects that require extensive development of customized modules. If your store is smaller and does not require these complex optimizations, we recommend streamlining Magento's native Full Page Cache module by using the Varnish cache service for the frontend, and Redis cache for the sessions and admin parts. Rabbit MQ would help a lot for the correct administration of message queues in Magento.
Also, to improve the performance of the website, we recommend the Improved Layered Navigation extension, which in addition to various functions such as customizable product filters or extended filters depending on the brand, uses AJAX to speed up product filtering without reloading pages.
And because poor website performance and page load speed can lead to loss of potential customers before they visit the store, Amasty's Google Page Speed ​​Optimizer brings great benefits by improving code structure. The extension is able to minimize HTML, CSS and JS, or reduce the size of images without losing quality. In addition, the JavaScript Bundling function will significantly reduce the size of your pages. However, the use of this extension requires a relatively major intervention on the server side, so it is recommended to use it only if you benefit from dedicated web hosting services and there is the possibility to implement the settings and libraries required by the extension on the server.
If you want to know more about our list of services at Clever++, please visit our website.