Attracting visitors to your online store has, indeed, many benefits, but for eCommerce businesses, there is nothing more important than turning these visitors into active customers. Sales generate revenue, fuel growth, and sustain all other aspects of the operation, from marketing to product development. That's why the conversion rate is key to attain and an increased value of this elusive metric is a measure for success. However, in today's bustling world of eCommerce, where attention spans are shorter than ever, increasing conversion rates is a tough nut to crack.
As experts in e-Commerce development services, we're here to help you choose the right solution for your business.
The challenges come from the fact that the psychology of shoppers evolves continuously and the impulse to buy has many more intricate triggers than just a set of best-practices that the merchants have to follow.
Leaving aside the psychological triggers, the quality of websites plays a key part, and powered by elements like intuitive navigation and persuasive copy, storefronts can become complex conversion machines.
The good news is that the leading eCommerce platforms are perfectly suited to implement multiple strategies and actions, ranging from marketing, analytics, design, and customer experience improvements. Magento for example has an array of features specifically designed to deliver the right product to the right customer, enhance customer experience at every level and, consequently, improve conversion rates. Even if sometimes this simply might not be enough, creating the right premises for an exceptional shopping experience can go a long way in turning visitors to valuable buyers.
It all starts with… analytics
First of all, to measure an increase, you need to have a starting point. It's not a forced assumption that nowadays, every online store has Google Analytics linked, to monitor visitor actions and define what qualifies as a conversion. Moreover, the new Google Analytics 4 has the capability to send multiple data streams to track not only websites, but also mobile devices and attach them to the same user, unifying in the end all data points across these devices.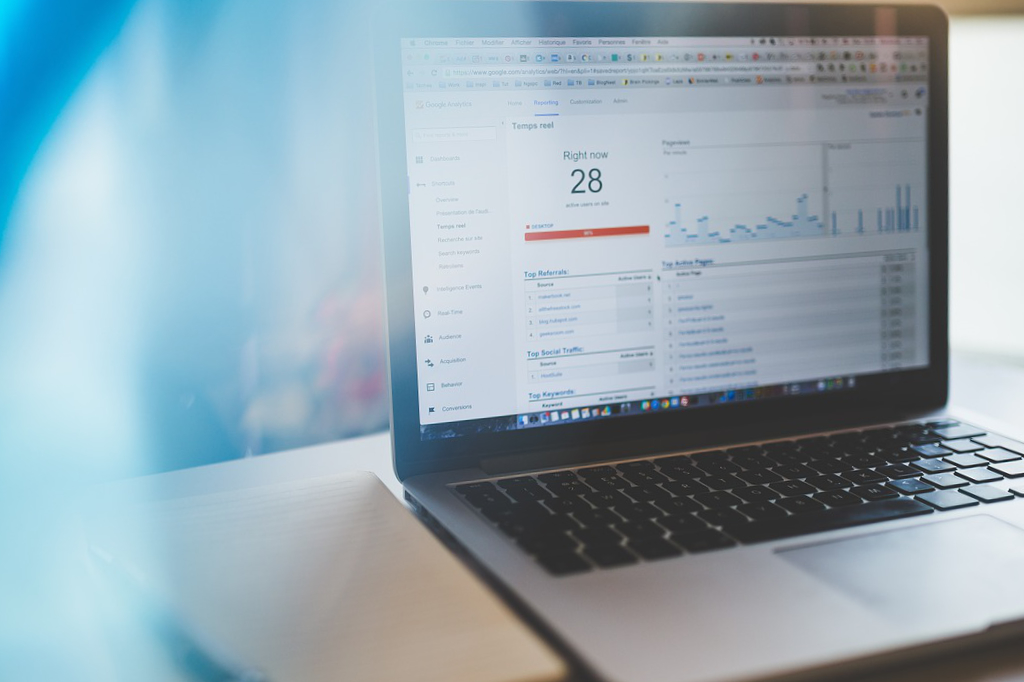 Merchants that want to go beyond all these and gain insights into user behavior and identify areas for improvement, can utilize heatmaps and session recordings to execute A/B tests on critical website elements like CTA buttons and headlines.
Armed with these insights, they can start optimizing for the highest conversion rates. There are various extensions in the Magento/Adobe Commerce Marketplace to enhance your store's analytics capabilities. Advanced Reports from Mirasvit is one of the most complex reporting tools.
The extension utilizes cutting-edge UI technologies to help you get in-depth insights into your shop performance indicators. The extension works with both Magento OS and the paid Adobe Commerce versions and is a must-have for every serious online shop.
An optimized website goes a long way
The critical need for a performant website means that the work never stops. A slow loading website is the merchants' worst nightmare, because it makes visitors lose patience and leave, contributing to a high bounce rate.
With the future of eCommerce being multi/omni channel, customers will expect the same great experience from every touch point, no matter if it's a social media account, app, website or the physical store. Nowadays, an increased number of consumers shop on their mobile devices; that's why the next step in any development process is making sure that the mobile version of the website is responsive and supplies the same great shopping experience.
Either desktop or mobile, an effective ecommerce website relies on three key functionalities: a complex search function, smooth navigation and a streamlined checkout.
Search functions nowadays offer intelligent suggestions and auto-filling options. More than that, the LiveSearch from Adobe Commerce is powered by AI to offer suggestions based on users' behaviour and past searches.
Although it doesn't reach the same level of intricacy offered by AI, Magento's search is based on ElasticSearch, which is pretty impressive by itself. Additionally, it can be enhanced with a layer of complexity by installing various third-party extensions. Search Ultimate from Mirasvit is a great tool that corrects typing errors, is responsive to both desktop and mobile and returns relevant results within milliseconds.
The navigation should be smooth, with clear, logical categories, making it easy for users to navigate through the offerings and find what they need. Breadcrumb trails should be enabled for users to see where they are on the website. One of the key features of a streamlined navigation is the filtering, because it enhances the user experience by allowing shoppers to narrow down their options in a sea of choices.
Improved Layered Navigation from Amasty is a great choice for Magento OS, providing extended filtering options and a multitude of features. What's worth noting is that the extension uses AJAX to speed up product filtering.
The mighty checkout
The checkout process is key mainly because it concludes all your efforts up to that point. It's also the moment when the customer takes the card out of their pockets, therefore it's the best chance to suggest related products, through up-selling and cross-selling strategies. The Cross-Sell / Upsell Products extension from Amasty has very good reviews and can help Magento shops increase the number of spontaneous purchases, average cart value, increasing sales and creating better customer satisfaction.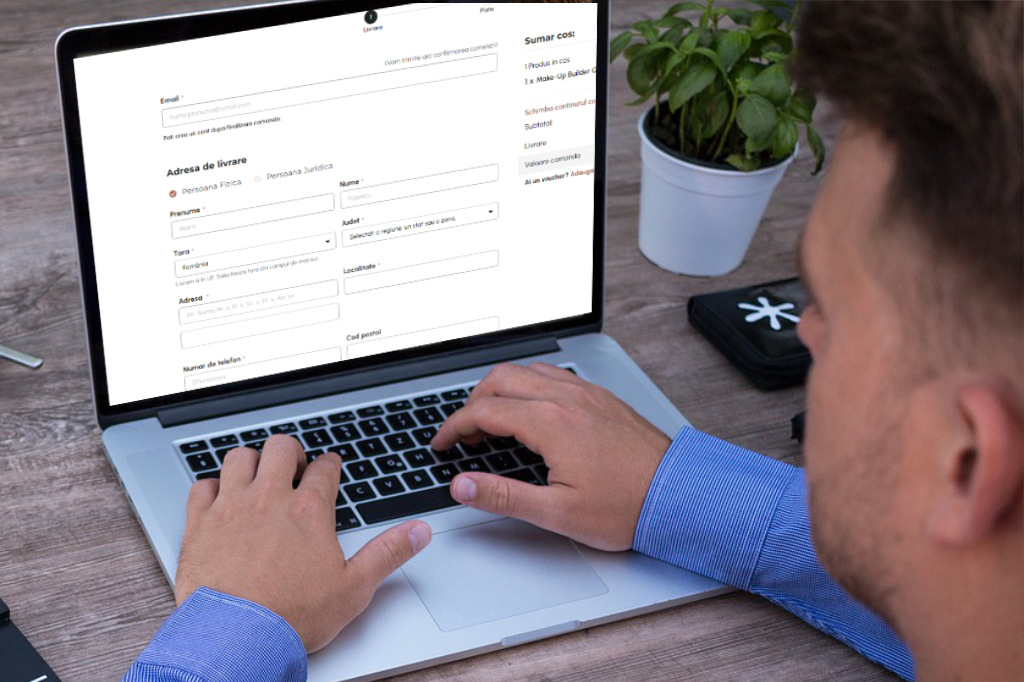 Customizing the checkout also comes with the finest line of them all, because a simple strategic mistake can make you lose that hard earned customer in a split second. A good checkout gives customers choices: fast checkout for already registered customers, or a guest checkout for those who don't want to register, multiple payment options, various shipping possibilities, auto-filling options for delivery, or an express checkout for registered users. All these features bring enormous complexities to this step.
The question remains: how do you make such a complex process feel simple? Well, while many agree on the benefits of a one-step check out, Magento and Adobe Commerce still feature a two-step (although very smooth) process – one step containing all shipping functionalities, while the second reviews the order and conducts the payment.
For those who are determined on having one step only, One Step Checkout Pro from Amasty is a very solid extension, with almost perfect scores from more than 50 reviews. The extension provides a drag-and-drop layout builder covering a vast array of features, supports multiple payment and shipping methods and displays delivery date and time options. All in all, it provides a smooth and clear checkout flow that will enhance the customer experience.
Content is key
Allowing extra time to write detailed, accurate, and engaging product descriptions will go a long way in turning visitors to buyers. Coupling it with high quality images, or even better, AR and VR solutions, will effectively serve as a substitute for the tactile experience of traditional in-store shopping.
Current evolutions of AI and the launch of ChatGPT have brought immense benefits into eCommerce too. There are some pretty impressive extensions that can integrate ChatGPT into your Magento admin. Major plugin providers like Amasty, Webkul, Swissuplabs, have developed complex solutions that can generate quality content for product pages automatically, boost marketing tactics by adding metadata to store pages, and translate content.
With the help of AI, merchants can bring in an even more crucial feature. By analyzing buyers' behavior, it can suggest relevant products, personalized to each user. Having this feature that somehow creates the impression for your customers that they are being guided throughout the entire shopping experience by an informed store associate, is crucial in maintaining their engagement until they make a purchase.
Adobe Commerce benefits from the power of Adobe Sensei, the machine learning engine that dives into behavioral data and processes it along with catalog data to identify products suited for recommendation, this way helping with delivering personalized shopping experiences. For Magento OS, the answer is relying on third-party platforms like Klevu, Nosto or Aqurate.ai. All of them use AI to deliver each customer a personalized shopping experience through recommendations based on their unique user behavior, increasing conversion, average order value and customer retention as a result. They all integrate seamlessly with Magento.
Boost your marketing tactics
Although improving website functionalities is key, let's face it – there's nothing sweeter than a good ol' deal. Therefore, optimizing price, offering free shipping, and providing discounts enhance customer value perception, encouraging more purchases. Make sure your prices are competitive but also sustainable for your business. Create package deals for products that go well together. These bundled products enable you to increase sales, clear inventories quickly, and provide customers with more completed solutions.
They can be easily created in the Magento admin by adding a bundle product in the Products > Inventory > Catalog section.
For those who slip through the net and don't make a purchase, you can use targeted emails or retargeting ads. A good practice is to use social proof like reviews and testimonials in your ads, and if your brand model allows it, incorporate that sweet discount in your offer.
Personalization is key at this step. Adobe Commerce is a real power-house when it comes to marketing capabilities. Integrated with other Adobe applications like Customer Journey Analytics, Journey Optimizer, Target, and Real-Time CDP, Adobe Commerce merchants can tackle all sorts of email strategies, personalized to each individual customer, to drive higher conversion rates.
For Magento OS, the marketing capabilities can be easily enhanced with high quality extensions as well as AI-powered third-party platforms like Klevu or Nosto.
If you want to know more about our list of services at Clever++, please visit our website.