The retail sector is probably one of the most competitive sectors in the industry right now. Extremely intense due to a pandemic that changed buying patterns dramatically, the saying 'If you aren't online you don't exist' is more plausible than ever. Let's face it, eCommerce is now the platform of choice for many who never before dared to shop online. The stats depict the same image. Apart from big retailers, which invest huge amounts of money into complex platforms, day by day many startup businesses are beginning to sell directly to customers through their own online stores.
This is where digitalization comes in handy. If you play your cards smart, your small business can easily become a strong competitor. All you have to do is understand your key consumers and present them with a streamlined, yet personal, customer experience, and you will see competition soon slipping into your shadow.
If you want to find out more about our eCommerce projects, we are here to help.
If in the past, this level of personalization was not feasible without an army of employees to analyze buying patterns, or without intense testing which several times proved costly fails, nowadays the use of digital technologies has changed the business world dramatically and started to provide new revenue and value-producing opportunities.
The products we work with at Clever++ are some of the most complex eCommerce platforms available on the market. Magento open-source and Shopware are both extremely adaptable to fit any sort of needs that merchants might have. Equipped with B2B and B2C functionalities, and benefiting from thousands of third-party plugins available on their marketplaces, they are scalable to any business size.
Adobe Commerce on the other hand is one of the most robust eCommerce systems at present. It comes as a SaaS platform, and being seamlessly integrated with Adobe's AI and machine learning system called Adobe Sensei, it is a true powerhouse.
For startups with small budgets wanting to expose their products online directly to end consumers, a simple PaaS option like Shopify is the best opportunity to tap into the digital world.
Choosing the right digital platform for your business is not a small feat, but if you are ready to take the plunge, this comes with immense advantages.
No reach limitations
Probably one of the most important benefits is that through an online store, you can successfully sell your products on multiple sales channels, thus reaching a far greater number of potential customers than with a classic physical store.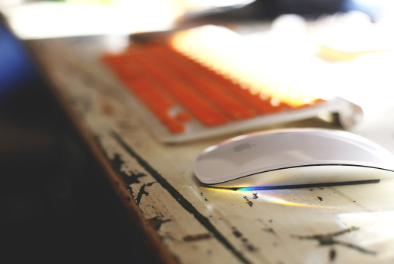 Still not enough? Integrate your online shop with social media platforms and even more, with local and international marketplaces and you can quickly expand the reach of your online business. Amazon Sales Channel is one of these cool integrations, which incorporates your shop's product listings into multiple Amazon marketplace regions. Luckily, the extension can be seamlessly handled by many ecommerce platforms available on the market.
Nearly every eCommerce platform can be extended with plugins that offer various sets of tools to engage and attract customers through social channels. They automatically synchronize the products in your online shop with your stores on social media.
At the same time, they can be easily integrated with analytics add-ons to gain insight into the entire sales process on Social Media channels.
Seamless customer experiences
It is not a secret that customers have become more demanding, and a smooth journey from product search to acquisition establishes you as the best in class in just one experience and creates brand loyalty.
Usually, the process starts with searching for a product, and this is why many merchants are placing high importance on having a super advanced search function. The new solutions which we implement are powered by AI, which significantly improves the relevance of search results. They are based on Elasticsearch and correct typing errors automatically, complete the text automatically, and are highly responsive on every device.
The second part of the journey involves the interaction with the product. Creating an extremely engaging product page, with detailed information and suggestive pictures is therefore of utmost importance. The platforms we work with come with amazing plugins which give users the ability to quickly create and deliver new and engaging content. Page Builder from Magento brings a drag-and-drop functionality for creating content without advanced technical knowledge, live previews and a comprehensive form editor.
Shopping Experiences from Shopware is also one of the best in its class. The Drag & Drop editor is intuitive and users can easily create landing, category or product pages, without any technical knowledge. It also features add-ons like Storytelling or a Quickview button which can be used to lead customers through the shop with a compelling mix of images, videos and narrative.
Virtual Reality and Augmented Reality are hot stuff right now, and since they offer an immersive 360-degree perspective, seeing products in situ will definitely be a big hit with customers who want an interactive experience with the product before making the decision.
The checkout part is equally important, as its usability and efficiency can make or break your sale. The native Magento check-out is specially designed in two clear steps, with Information about delivery presented on the first page and payment options on the second. At the same time, users are encouraged to create accounts for easy shopping experiences, and set-up wish lists for future purchases. Various extensions are available to reduce abandoned carts or to encourage up-selling and cross-selling, to make the checkout a key part of your customers' journey.
Understanding buyer preferences and taking advantage of up-sell and cross-sell opportunities
Perfected by the likes of Amazon and Best Buy, product recommendations have been an integral part of online stores over the last years. Many eCommerce platforms have native simple plugins that place products from the same categories or tagged items on different pages on the website.
But if you want to know your customers and offer them personalized choices, data analytics is key. Of course, it all comes with a price tag, but Machine learning and AI allows retailers to understand what items customers buy together, what items are most viewed and a bunch of other extremely useful details. With the right information, conversion rates can be increased drastically.
The most basic yet effective action is integrating your website with Google Analytics, but for customers who want to take knowing their customers up to perfection, we recommend full integration of the website with platforms like Aqurate.ai
The platform connects to Google Analytics, but also directly to your store database with RestAPI, and apart from very accurate reports to support the ones offered by GA, provides upselling, cross-selling and related product suggestions generated by AI.
The Clever++ team has developed a module which reads the data gathered by Aqurate.ai and replaces the native Related Products and Upsells widgets from the Magento product pages, showing products generated by the info supplied through the Aqurate API instead. Additionally, the Cross-sell products from the cart are replaced by items supplied by Aqurate's API.
The displayed information will be highly personalized according to each client's shopping behavior, with an increased impact on the conversion rate.
We always love to talk about eCommerce so if you need information about our products and services, we are here to help.
Enhance marketing campaigns
The online rush started by the pandemic made merchants aware of the benefits of keeping their customers interested and engaged at all times.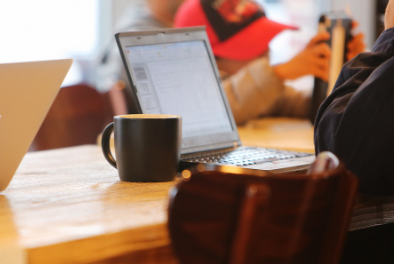 The old channels simply did not work anymore. Instead, it was the new reality of personalized emails, offers and discounts. As ecommerce businesses address their products to a larger market, doing it manually simply isn't feasible and the need for marketing automation is key to deploy promo messages, newsletters, or to re-engage inactive customers and market your products to returning customers.
The majority of eCommerce platforms come with plugins that help merchants automate their marketing processes. Magento's native Marketing Module automates tasks like promotional emails and newsletters. If users require more advanced features, there is a wide range of extensions like The Marketing Automation Suite for Magento, that can enhance the native module with the ability to display customer reviews and social-proof notifications, auto collect feedback with pop-ups and email reminders, offer reward points for specific activities, give personal discounts to particular customers and motivate more sales by creating a sense of urgency through stock status display and countdown timers.
The Flow Builder from Shopware can help you automate tasks like sending welcome and promotional emails, collecting feedback, and many more, without the need of technical knowledge – simply by drag and drop. It works seamlessly with the Discounts and Promotions module which handles various types of promotional functions such as time-controlled discounts with vouchers and discount codes. More complex third party plugins are available in the Shopware marketplace to make your platform stand out.
Minimize customer service burden
A key benefit of digitally transforming your business is the fact that eCommerce systems aim to provide a self-service buyer experience. In a business world where finding and training your staff has become increasingly difficult, reducing customer – service interactions through automation means a drastically lower cost of sales. Often, customers want to be able to go from browsing to checking out with the fewest customer service needs as possible and this is exactly why if this is done right, your business will score high points for user-friendliness and for creating positive shopping experiences.
Whether you install a Knowledge Management System to answer all the questions a customer might have automatically, or an easy-accessible chatbot, providing good customer care through your clients preferred channels brings satisfaction and loyalty.
There are many chat apps available for eCommerce platforms, but WhatsApp tops the charts when it comes to ways of contacting customer service. This takes us back to one of last year's projects when we had to integrate WhatsApp with Cupio's Magento platform. Simple yet efficient, the integration allowed Cupio customers to quickly connect with the store by a single click, through one of the most internationally available chat apps.
Efficient and transparent operations
Today's modern digital platforms allow retailers to gather data from all buying stages. Having access to information like what products your customers check out or purchase can have a tremendous impact on efficient stock ordering and reduced wastage. This brings the importance of Data Management and Resource Planning software which will quickly translate into increased profitability and the ability to create better offers for your customers.
Luckily, there are various solutions, from third party resource planning platforms that can be easily integrated with the products that we offer, to extensions especially designed for Magento and Shopware, which allow retailers to streamline daily store operations and engage with customers better, based on the data collected.
Adaptability
Nothing has been more essential for businesses in the last years than the ability to react to change. Slow moving operations suffered enormous losses or much worse – vanished. The ones that thrived were the ones that were further ahead in the digital transformation space than their competitors. The speed of present-day technological advances means that merchants should always be on the lookout for modern ways to improve their businesses. No matter what benefits they bring – smoother operations, better ways to engage and attract more customers – one way or another they all translate into increased profitability.
The platforms we work with are highly adaptable. Either if we speak about the potential to enhance them with new extensions or the capability to update their core engine with the newest versions of the software, these can be achieved with the help of certified developers.
There are thousands of extensions in the Magento and Shopware marketplaces to turn your selling platforms into real complex systems. At the same time, when speaking about software updates, both Magento and Shopware are extremely active in releasing updated versions every few months, which help them be in line with the requests of modern commerce for both operability and security.
Bear in mind that the process is not easy and it requires specialist knowledge, but the benefits of running an online business as opposed to a brick and mortar store are immense. Imagine the troubles merchants had to go through when they had to restructure the whole shop. Months and months of work, most of the time the shop being unavailable to customers. Instead, online businesses can run undisturbed until the new platform is ready to be rolled out, and then the switch can be done in a matter of minutes. All it needs is a well planned time for deployment (usually done in the night, when there is a low traffic on the website) and the morning can find you with a brand new online store.
Transform your business with a well planned strategy
Digital transformation does not mean only adding new software to your tech stack to improve efficiency. It's a process that involves a vision for the future, an understanding of which business problems are best solved using affordable technology, therefore it requires a lot of planning.
Developing an online shop from scratch needs to take many possibilities into account. Malfunctions or other third party extension problems might appear, which will probably exceed the deadline. That's why strategic planning is key. Merchants should set clear goals and objectives and those who will be impacted by the changes need to be involved as much as possible, as their participation will matter most in the implementation.
Once you lay out the plan, seek out development agencies which have certified developers and can satisfy your most pressing needs. At the same time, gather reviews about the work they have done in the past. With portals such as Clutch and LinkedIn, a proven record of past experience should be clearly visible.
Use their applications and ensure that you run a rigorous demo where stakeholders are encouraged to ask important questions. At the same time, make sure that you are a good match and both your companies' cultures align. A software development agency will be an extension of your company.
Throughout your project, communication is essential, so make sure that your developers have the proper tools to facilitate it, are responsive and it doesn't last too long until you get an answer.
Last but not least, make sure that you choose to work with software development companies that offer complementary services, or have a solid ecosystem of trusted partners that can take on an additional project if the need arises.
Conclusions
Online retail received a real boost during the pandemic, and we can fairly say that it was one of the few parts of the economy that flourished during those troubled times. Although the restrictions on brick-and-mortar retail have relaxed and more people are returning to physical stores, online sales continue to soar. Worldwide eCommerce sales grew to an estimated $4.9 trillion dollars in 2021, up from $3.3 trillion dollars in 2019.
Last years brought important changes in consumer behavior, and fueled by an acerb competition, it wasn't long until user experience became critical. Shoppers now expect seamless experiences, whether they are purchasing online from a mobile device, a laptop or in a brick-and-mortar store. Knowing shopper preferences and addressing them with personalized offers has become key to retail success. At the same time, the channels they want to receive these personalized messages have diversified so much that it's not possible anymore to do it in a non-automated way.
This kind of omni channeled, personalized service can only be provided if businesses embrace digital.
If you want to know more about our list of services at Clever++, please visit our website.