The beginning of a new year is always a good opportunity to look back and make plans. Far from us the thought of splitting the thread in four or going deep into analysing Big Data, but we do think that understanding what happened in the near past will make for better strategic planning in the future.
One thing is sure, 2021 was still governed by the pandemic and what happened as a way to survive in the pandemic economy has now become the trend. Retail doesn't mean solely brick and mortar stores anymore, and the ones that still exist without selling online are only small corner shops selling groceries and general goods in residential areas. 

The numbers tell the same story and if we look at the size of eCommerce markets in 2021, with China at $672 billion worth of online sales, United States at $340 billion, and smaller countries like Spain at $67 billion or South Korea at $37 billion, the conclusion is simple: online commerce is here to stay.
We always love to talk about eCommerce so if you need information about our products and services, we are here to help.
2021 for the major eCommerce platforms
Last year marked Magento's end as a stand-alone product. The release of their Upgrade Compatibility Tool in February, used to reduce issues faced by store owners during upgrades, signaled the wish to steer Magento users towards the more powerful product that was to be announced later in April – Adobe Commerce, a PaaS version powered by Magento and paired with the tools offered by Adobe Experience making it one of the most complex eCommerce solutions on the market.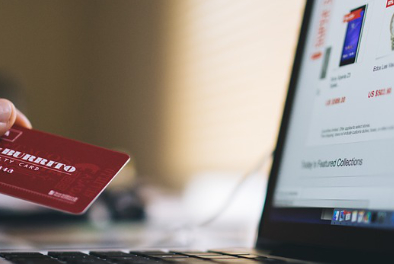 Magento open-source was still available for free download, but with limited capabilities. However, in the August release, Page Builder, which allows store owners to create pages with custom layouts and designs, was included as a native module, showing that Adobe still saw the open-source community as a prime pool for innovation. For the more complex Adobe Commerce, the artificial intelligence (AI) and machine learning module called Adobe Sensei, was implemented for smarter, faster, and relevant product recommendations.
2021 saw Shopware consolidating its status as one of the main ecommerce platforms to continue on the open-source path. In terms of new versions, Shopware 6.4 was released in may 2021, featuring an improved CMS and better search functions, among other important bug fixes and security updates.
In November, Shopware released version 6.4.6.0 when the long-awaited Flow Builder was presented. Flow Builder is an intuitive function which allows merchants to design and control business processes easily, by drag and drop, without having to write a single line of code.
Strategic trends for 2022
First of all, merchants realised how important it is to gather, understand and use customer data to recommend products and respond individually to customers. When you know sufficient data about a client, then you can design a product, service or campaign around a target, track shipping and orders while encouraging specific calls to action with abandoned cart emails, improving the customer experience and retaining loyal online shoppers.
While profiling a customer has become more comfortable if we think of the technical aspects, it also became more complicated because of the legal matters.
Therefore, we see 2022 as the year when merchants will start using more complex technologies and automations, as they not only provide a facile way to gather and store information, but they also allow customers to opt in per specific regulations on the data they provide, making it legally sound.
Diversifying sales channels
When things became clear that eCommerce sales were going to reach record heights when the pandemic kept consumers at home, social media platforms like Instagram, Facebook, Snapchat, Youtube, TikTok or WhatsApp Business quickly released several shopping features, in a bid to claim their stake in the social commerce market, changing from being simple tools to discover new products and services to becoming channels where these products were purchased.
Historically, the consumer journey when buying a product involved both online and offline activity. A growing number purchased through their mobile devices, but offline activity motivated them to follow through. With brick and mortar shops closed, pretty much all of the actions generated in the stores had to be conducted somewhere else. And this is where Social Media came in handy. Detailed information about the quality of the products, tutorial videos, presentations, Q&A sessions, were all possible.
If done right, social media's advantage is that it gives eCommerce the human touch, creating that sense of community. With customers using multiple platforms to purchase products, cross-platforming is becoming essential, and 2022 will be the year when merchants diversify their traffic sources, testing different channels, creating interesting content or collaborating with Social Media influencers to attract as many clients in their communities.
If small retailers without big budgets will take advantage of Social media platforms, big retailers without physical shops will try to expand sales methods through a multichannel approach – online / offline, by creating islands in shopping malls. The result will be an increased human factor interaction, customers being able to test the products, thus gaining confidence in the quality, and then they will be influenced to buy more easily online.
With the development of more and more marketplaces, we will definitely see an active 2022 in terms of new startups entering the eCommerce ecosystem. And with various and easy options to purchase and distribute their merchandise, like drop-shipping, we have no doubt that many new entrepreneurs will try their hand at online retail.
At the same time, many startup businesses operating solely on marketplaces in 2021 will start to sell directly to customers through their own online store, as a complement to sales made through resellers or marketplaces.
We will see more and more small producers and manufacturers exposing their products online directly to end consumers. The development and accessibility of many PaaS options that charge depending on the level of sales, is an opportunity, especially for those who don't have the experience or the resources to develop the online component of their business.
Technology and eCommerce in 2022
With the advancement of technology, consumers are constantly looking for an enhanced buying experience. eCommerce has always had a shortfall, and that is the lack of human interaction. To help with this, in 2022, live video commerce as well as the emergence of virtual reality tools, will boost the industry.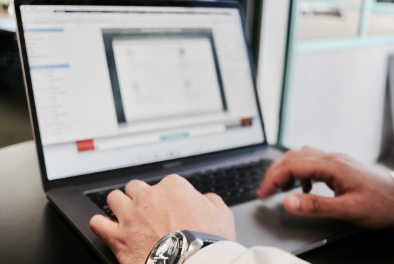 Live shopping is slowly making its way into the big ecommerce platforms, with Shopware announcing the feature into its PWA. At the same time, big retailers have already developed their own live shopping platforms.
Since VR offers an immersive 360-degree perspective, seeing products in virtual reality will definitely be a big hit with customers who want an interactive experience with the product before making the decision.
Although the projects are still in their development stages, large investments going into the Web 3.0 and metaverse space make them the thing to watch for over the next few years.
With 4G already being the norm and 5G waiting to be rolled out, designers will choose to use enhanced features in their projects. Virtual trial rooms, 3D animated content and virtual assistants to bridge the gap between online and offline shopping experience, will become a UX trend.
As generations change, the new direction is inclined towards the forward-thinking, influential and proactive consumer. Therefore, personalisation of the products according to customers preference will be key in 2022. Over the next year, we will see retailers invest heavily in technology and data science advancements to further personalize their customers' experience. And here, there are two key areas where we will see improvements: software will develop new ways to generate even more detailed reports, and, based on these reports and with the help of AI, messages will be personalized and better timed to have a greater impact on the deciding and buying process. eCommerce platforms will find better ways to automate all these processes and easily integrate with CRMs.
With online shopping becoming the norm, online stores will face increased numbers of visitors and for the ones less prepared, this will mean slow-downs and even website crashes. Retailers using PaaS systems need to ensure that they are offered speed and efficiency with their packages. Retailers who want to have full control over their eCommerce platforms and use custom systems need to ensure that they have high performance themes and the hosting providers do everything needed to ensure fast page speeds, even in periods with high traffic.
In this aspect, it is worth mentioning the Hyvä Magento theme which provides an improved store performance. With a whole new approach to writing JS and styles, the theme provides impressive page loading speeds, even at peak traffic times.
At checkout and payment level, providers who facilitate 'buy-now-pay-later' and other financial services will become more active diversifying their offerings, and eCommerce platforms will have to adapt and create easy ways to integrate them.
Klarna is definitely one to watch. With OnsiteMessaging, Pay in installments and Pay in 30 days options already native, Klarna provides features that improve conversion rates for retailers and create a better shopping experience for customers. Two other options – Pay Now and Express Checkout – are not native at this time, but given the business impact, there are already signs of Magento implementing them as native options.
Unfortunately, advancements in technology can be a double-edged sword as cyberattacks are already on the rise and growing more complex, and 2022 and beyond are likely to see more bad guys using AI to personalize their attacks on retail infrastructures. That's why we see eCommerce platforms intensifying their efforts in releasing improved security updates.
Conclusions:
2022 will definitely be an interesting year to watch. Fuelled by the boom eCommerce is facing, we will see many advanced technologies emerging. AI and machine learning models will continue to expand and draw on even greater data sets to make increasingly accurate decisions. eCommerce platforms will embrace AI and many features that are now available only for expensive price plans will be the norm in the near future.
All these, topped up with increased broadband speeds which will allow developers to use more advanced features in their projects, will draw a major step towards creating that near-perfect shopping experience.
If you want to know more about our list of services at Clever++, please visit our website.