In the last month since Adobe announced the final step of the process that sees Magento fully integrated with Adobe's eCommerce offerings, the Magento community has picked its brains with lots of questions. As Magento Commerce ceases to exist as a stand-alone version, the questions were justified. What happens with the open-source version? Will they offer support for the purchased Magento products?
So, if you are a Magento user or are interested in learning more about Adobe's digital commerce offering, we wrote this article to try and clear the air over this topic.
If you want to find out if Adobe Commerce is the right fit for you, we are here to help. Please contact us…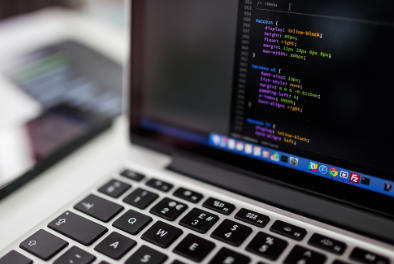 To understand the events that lead to this unification, we have to go a few years back. In 2018 Adobe acquired the powerful Magento platform with the intent to integrate it into the Adobe Experience Cloud. Less than a year later, in March 2019, Adobe announced the official launch of Adobe Commerce Cloud, powered by Magento, but fully integrated with all the perks that Adobe Experience Cloud was offering.
The important fact to note is that for 2 years, it has been running alongside 2 other stand-alone versions of Magento: The Magento Open Source Platform, available free of charge, but coming with limited functionalities, and Magento Commerce, the licensed version with enterprise-level features, with both on-premise and cloud versions.
Finally, this year Adobe announced the final step in consolidating the branding of their eCommerce product. What does this mean? Magento Commerce, as a stand-alone version will cease to exist, being now united into the single brand name of Adobe Commerce.
Magento Commerce support remains unchanged
Even if Magento Commerce as a stand-alone brand ceases to exist, Adobe assured its Magento Commerce users that support for their preferred product will remain unchanged. Resolving technical issues will still be covered by the support team, and there will still be cloud onboarding assistance and access to a dedicated Technical Account Manager to assist with launching their site on the cloud infrastructure.
We always love to talk about eCommerce so if you need information about our products and services, we are here to help.
Magento Open Source branding remains unchanged
Developed for entrepreneurs who want to have complete control over their eCommerce platforms, Magento Open Source has gained numerous fans over the years. The community built around it is massive, and members are very helpful in case of any problems faced by users. Because of this responsive community, the issues can be resolved very quickly.
As a way of recognizing the open-source community as the main drive for Magento, Adobe keeps the Magento Open Source branding unchanged.
What is Adobe Commerce?
While this is a topic that will make the subject of a deeper review, we decided to write a few lines here to present this new product.
Marketing words aside, we can fairly describe Adobe Commerce as one of the most powerful end-to-end platforms available on the market. Hosting is provided by Adobe as part of the cost of licensing the software. Of course, the whole package comes with a hefty price tag, so, for those who can afford it, it is the ultimate eCommerce solution.
Adobe Commerce comes packed with rich features worthy of the 'ultimate eCommerce platform' status. Powered by Magento and with a new user-friendly interface, drag-and-drop capabilities, and in-line editing, building content-rich pages has never been easier. The stores are responsive and merchants can create experiences that integrate seamlessly on mobile, social, or in-store. At the same time, using the PWA Studio in Adobe Commerce merchants can build, deploy, and optimize progressive web apps.
Flexibility and adaptability are taken to the next level. The inventory supported is endless, the platform can keep up with multiple sites, brands, and merchants can even deploy hybrid B2B and B2C business models.
And of course, for those who are accustomed to Magento's capabilities, the flexibility in managing stock and orders comes as no surprise.
But what makes it truly stand out is the fact that it is fully integrated with all the other tools from ADOBE EXPERIENCE CLOUD, like Adobe Experience Manager Sites, Analytics and Customer Journey Analytics, Journey Optimizer, Adobe Audience Manager, and many more powerful marketing modules, to create the ultimate package in eCommerce software.
Nothing has been left untouched, and merchants can easily get a full picture of their customers' journeys, visualize cross-channel customer interactions, activate real-time customer profiles for instant personalization, segment audiences and uncover insights to take action in real-time… basically, everything that modern marketing requires.
How much will it cost?
Adobe Commerce operates with the same model as Magento Commerce used to, meaning their public pricing is not available. It all depends on the size of your business – the more you sell, the more you will pay. And these represent only the licensing fees for using the Adobe software. Merchants need to be aware that developing an Adobe Commerce online store is no simple feat. Because Adobe Commerce has an extremely extensive setup, they will need a developer, in-house IT team, or an agency to manage the build and post-launch maintenance.
If you want to know more about our list of services at Clever++, please visit our website.