The pandemic started an online rush like never before. And with it, the understanding that to get a bigger slice of the market, this vast majority of potential customers need to be kept interested and engaged at all times. Companies with small numbers of clients can send the usual promo and 'Thank you' emails individually, but what happens when businesses draw thousands of customers? When talking about eCommerce businesses, big or small, they all have a certain need for marketing automation, to improve campaigns, quickly qualify leads and ultimately achieve great ROI.
Put simply, marketing automation refers to software that drives a company's efficiency by streamlining their day to day marketing tasks and workflows. However, the days when marketing automation meant only putting tasks like sending promotional emails and newsletters on autopilot are long gone. Nowadays, apart from these tasks, the best platforms use AI and machine learning to gather, understand and use customer data to recommend products and respond to individual customer behavior based on their actions.
We always love to talk about eCommerce so if you need information about our products and services, we are here to help.
How does it work and what are the benefits
First and foremost, every merchant should make collecting data a priority. Without it, you cannot assess Most marketing automation solutions are set off by certain triggers that will, in turn, create  various actions. The most common triggers are completing a purchase, adding something to the shopping cart, subscribing to newsletters, or the lack of activity for a certain time.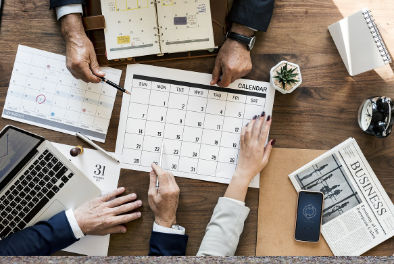 Depending on the complexity of the software, these streams of actions can be customized based on each user's profile, taking into account gender, location, purchase frequency, and many more parameters. As we specified before, the most complex automation platforms now use machine learning to gather all this information.
The benefits for automating marketing processes are immense. First of all, by handling time-consuming tasks, it saves time, giving merchants the opportunity to spend less time on tedious jobs and focus on things that add value, like crafting winning campaigns or analyzing data to see what works and what doesn't.
At the same time, by being able to send thousands of messages automatically, it increases engagement without increasing workload. Not to mention that by minimizing human effort, it reduces human error.
Using Marketing automation to your benefit
Without a doubt, growing the list of new customers is essential to a thriving ecommerce business. Whether they arrive on your website via organic search, following a paid ad, or hearing about you on social media, every new client should receive a welcome email to give them confidence that interesting stuff will follow and help them anticipate your upcoming content. This is your opportunity to make the right first impression with a new customer. Do this well, and your recipient will be much more likely to open the rest of your emails in the future.
Using automation, not only can you engage with every new contact right away making sure that nobody gets lost in the process, but also, custom emails can be crafted for each type of journey your clients might go through, reaching a high level of personalization and keeping them engaged. If done individually and manually, this amount of personalization wouldn't be possible. 
Once you've gained a new customer and they are happy with their purchase, that doesn't necessarily mean that they will be a source of returning business. That is why marketing automation should be constantly deployed in the form of promo messages or newsletters, to re-engage inactive customers and market your products to returning customers. If someone is no longer interested in what your ecommerce company has to offer, win-back emails can be automatically launched after a specific period of inactivity, containing discounts along with relevant product recommendations. This could dramatically increase the lifetime value of a customer who would have otherwise never contributed again to your revenues.
Merchants can also gain a lot of insight from purchases. Things like geographic details, purchase history, name and email address, social media profiles, all these will help them provide quality marketing and keep customers close. This brings the importance of a Customer Relationship Management software to store all this data. CRM is equally important here because it works hand in hand with Marketing automation to keep up that high level of personalized interaction.
One massive problem of modern eCommerce is the high rate of abandoned carts. Even worse, studies show that because of a decreased attention span, the rate gets higher on mobile devices. Automation can help with this issue by sending captivating notifications with included incentives, after a set time when your platform assumes that a shopping cart is abandoned.
Alternatively, it's well known that ratings and reviews increase trust and with it, conversion rates. Marketing automation makes it incredibly simple for you to encourage reviews. Most software providers enable you to automate the feedback collection process, so they automatically get a review prompt from you after they make a purchase. There are a lot of strategies to encourage customers to leave reviews, so bear in mind that this process is key, as otherwise, you could be missing out on a lot of revenue.
Types of marketing automation software available
We have seen the benefits and the various actions that Marketing automation can be applied to, but what are the options available for merchants? Well, many eCommerce platforms come with certain modules to help merchants achieve some sort of automation. At the same time, if your eCommerce platform does not come with such a feature, there are various third-party platforms that can take your online business marketing strategy to a whole new level.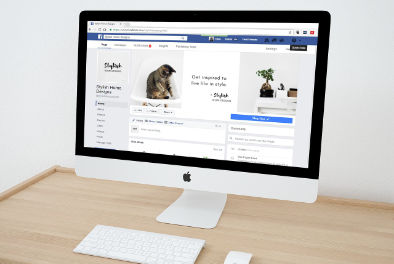 Magento, for example, has a native Marketing Module which automates tasks like promotional emails and newsletters delivery. At the same time, Magento users can choose from a wide range of extensions that help them equip their stores with a set of automated marketing & sales tools. The Marketing Automation Suite from MageWorx works well with the native marketing module. It is highly regarded, as it can display customer reviews and social-proof notifications, auto collect feedback with pop-ups and email reminders, offer reward points for specific activities, give personal discounts to particular customers and motivate more sales by creating a sense of urgency through stock status display and countdown timers.
Shopware has recently implemented an advanced module called the Flow Builder, that can automate complex business procedures with an intuitive interface, without the need of technical knowledge. Users can now create flows to perform specific tasks like sending welcome and promotional emails, collecting feedback, and many more, without writing code – simply by drag and drop.
As we said, for eCommerce platforms that do not come with such features, there are many software that can perform a wide range of automated tasks, from sending emails to gathering data about your customers. In fact, there are so many choices that customers might find it difficult to pick one. Their prices are based on their complexities and can vary from a few dollars to a few thousand dollars a month. When choosing one, just make sure that they integrate with the systems and solutions you have in place and your current tech stack.
For enterprise level, Marketo and Eloqua are some of the strongest contenders, with a full suite of features that not only help marketers manage email campaigns, but also provide excellent tools for sales teams. Marketo even has its own marketplace, called LaunchPoint, with dozens of integrations.
Salesmanago is another option to keep in mind, as it has countless tools to help your marketing and sales teams. The customer data platform is the heart of Salesmanago. This is where users can access all the information from their website, delivering a 360degree view of each individual customer including a detailed timeline of online interactions as well as an offline behaviour. As for mobile marketing, it goes beyond simple text messages. Capable of using channels like Whatsapp, Viber, Telegram and an integrated live chat, it is well suited for the needs of an online store offering product recommendations and a programmable chat bot. Their Copernicus AI model even helps with future product recommendations and notices trends to reduce churn rates.
These options however come with a high price tag, well above the $1000/month mark.
For companies that are looking to get started with marketing automation and appreciate a lightweight UI, platforms like Mailchimp, Customer.io, Constant Contact or HubSpot are a perfect fit, but they don't go into the same level of detail as their more advanced counterparts. These simple solutions can get you started for as low as $10 to $20 a month, and you can use them to manage your mailing lists and create email marketing campaigns and automations to send to customers.
If you want to know more about our list of services at Clever++, please visit our website.