Online shopping has become the norm for millions of people worldwide. The comfort of getting the desired products with only a few clicks on your computer or a few swipes on the phone is turning it into the preferred way of shopping. But, as the saying goes – there's a cloud at the end of this silver lining, namely the risk of getting scammed. So, we decided to write a few words about how to avoid falling victim when shopping online and more importantly how to avoid websites with poor quality or fake products.
If you want to find out more about our eCommerce projects, we are here to help.
Fortunately, the retail sector is rapidly adopting all advantages of the current tech revolution. Reputable retailers invest heavily in security. The ones who run their online stores on platforms like Magento or Shopware benefit from having security patches released frequently. Additionally, these platforms support several ways to enhance security, like configuring two-factor authentication, changing the encryption key frequently, or installing third-party security extensions to keep fraudsters away. But what happens when retailers are the scammers? How can you stay away from them?
Only shop on reputable websites
We know it's hard to resist that tempting offer but if you want to end up having a good shopping experience, we suggest spending a few moments doing a bit of research about the merchant you are about to hand your money to.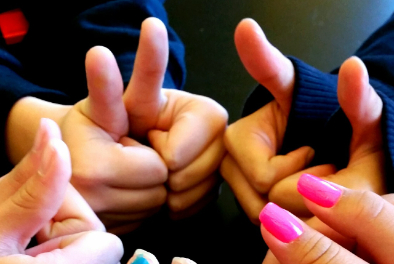 It doesn't take long to check for reviews from previous customers to see if they have had positive experiences with the store.
Unless you are the first 'lucky' one to get scammed , positive reviews are the first sign that the store is a go-go.
While you are at it, try and look for a valid and professional-looking email address, phone number, and physical address for the store.
A sign of good practices is also a clear and fair returns policy in place in case you need to return an item.
Be cautious of too-good-to-be-true deals
Online shopping websites usually offer discounts that are not available in physical showrooms, because of lower overhead costs, and the necessity to attract and retain customers. The price reduction badge is an amazing marketing tool, and unless the store has a strong reason to sell the products at a loss, it will not do so, because its purpose is of course – to make profit. Keep in mind that there is a fair price for each product and anything that falls deep below that might trigger some questions. Try and compare prices from different sellers. Not only that it will give you a pretty good idea about the price range, but who knows, maybe you will end up with a better deal instead.
Use secure payment methods
Before making a payment, we advise you to have a look at the URL to make sure the website has a secure connection (e.g. "https" and a padlock icon in the address bar). HTTPS uses TLS (SSL) to encrypt normal HTTP requests and responses, making it safer and more secure. So, as you can see, the S makes a real difference. Stick to trusted payment methods, like a credit card or PayPal, and avoid making payments through wire transfers or money orders.
Check your bank statements
Long gone are the days when you had to wait for your bank statement to be delivered to your post box. Nowadays, if you want to be on top of your finances, you simply have to install your bank's app. This way, you have access to many tools, including your monthly statements. Checking your bank statement regularly can help you spot fraud or bank errors, so make a habit of reviewing your accounts once or twice a week. This will not only help you notice any suspicious activity, but can also help you plan for a better spending. Additionally, you can sign up for the option to receive mobile notification alerts whenever you perform transactions.
Unfortunately, although the internet has brought great opportunities for retail, it also provided a haven for scammers wanting to sell counterfeit products.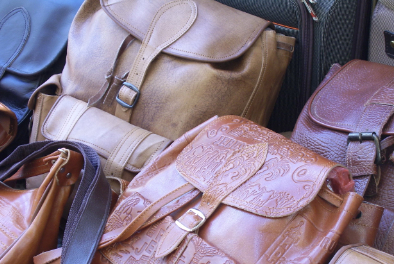 The enforcement agencies are pretty active in tackling this problem, there are still many that escape through law's fingers. In recent months, 12 526 websites have been taken down, 15 online shops selling counterfeit products on social media sites have been closed and 127 365 counterfeit products worth EUR 3.8 million have been seized.
The seized items included handbags, wallets, clothing, footwear, watches,  jewelry and electronics like headphones and smartwatches. Counterfeits can be tough to spot. Not only that, but some of them such as electrical products, auto parts, contact lenses and cosmetics can be a safety risk. This is why necessary precautions need to be taken to ensure you end up with a genuine product.
Checking that the retailer is reputable by searching for company reviews applies here as well, but there are a few things that buyers need to be aware of, especially when purchasing items of high value.
Look for authenticity certificates or seals from the manufacturer
Even if at a first glance a fake product may appear identical, on a closer look, you might be able to spot some differences. Logos might be badly reproduced and trademarks are usually deliberately misspelt. Many rights holders have all the information on their websites to detect counterfeits, so it's worth checking them out. Remember, if in doubt and the deal looks too good to be true, then it probably is.
Check product reviews
The first sign that a seller is reputable is if it presents its customers with a transparent image of the business and its products. It is well known that displaying online reviews has a positive impact on sales, because they help make the purchasing decision. If you cannot find such reviews on product pages, or you have a feeling that the reviews are fake, then you should take a step back.
Check the product's packaging for any signs of tampering
The packaging of fake products is often dubious and lacks holograms, control numbers, or other security measures. If you have received your product and you are not happy with it, it is your right to be able to send it back and get a refund. Moreover, you should be aware that all online shops registered in the EU abide by the national authorities for consumer protection, and in case you want to raise an issue, you are covered by the laws which govern these institutions.
If you want to know more about our list of services at Clever++, please visit our website.