Shopware 6 was introduced at the end of 2019 and since then it has seen constant growth. Its predecessor Shopware 5, a completely different platform, was mainly active in Germanic countries, but since the new version was released, realizing its potential, many open-source enthusiasts joined the Shopware community, setting the start for the development of thousands of new extensions and integrations. And with all the changes that Adobe Commerce is implementing, making it more suitable to big enterprises, it is fair to say that for small and medium-sized enterprises, Shopware is an option well worth considering.
As long-time Magento enthusiasts, this is not a statement that we are taking lightly. But, at the same time, we have to stay true to our mission as eCommerce solution specialists, present our customers with the options they have, and do our best to pair them with the most suitable platform.
If you want to find out more about Shopware 6, we are here to help.
At present, Adobe Commerce offer their platform in two variants: its PaaS option, full of complex features, but with a price that varies between $25000 to a few hundred thousands dollars per year, depending on the size of your business, or the option to develop your shop on the open-source version, of course with the help of a specialized development agency.
Both options come with a price that might not appeal to small to medium-sized enterprises, so with them in mind, we decided to write an article explaining why Shopware might be a suitable option.
Technology
Completely open-source and equipped with the newest technologies compatible with the latest PHP version, Shopware 6 offers a stable and robust solution. At its base, Shopware 6 is built around Symfony, a framework well known for its ability to speed up the creation and maintenance of web applications by replacing repetitive coding tasks. The database is built on MySQL 5.7.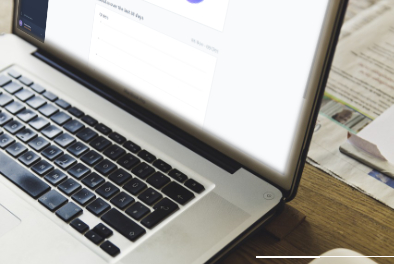 The Twig templating engine is used on frontend, with Bootstrap as a CSS framework and jQuery for javascript. VueJS is used in the admin area, for its capability to create easy to use forms and grids. The stack is formed of common but powerful technologies, used by millions of developers all over the world, and at the same time easy to learn because of a low learning curve and large communities around them.
Another differentiator is the API first approach and the headless architecture. The core sits on its own, is very slim and efficient, separated to the other components – admin , storefront and the ecosystem – but seamlessly working together with the help of the API-first.
The community around Shopware is very active flagging possible issues and improvements and the latest version S6.4 has already benefited from around 9 security updates, including CAPTCHA and honeypot solutions to avoid spam.
Shop configuration and design
Shopware 6 is well-known for its intuitive operation and comprehensive configuration options. An unlimited number of shops can be set up and they can all be managed in the admin interface. Different rights and roles can be set up and assigned to users.
Shopware supports international selling, with many language packs available.
The shipping and payment options are easily configurable in the back end. At the same time, offering that high-end customer service is simple, by easily creating and integrating various contact forms.
The powerful search function makes finding things easy. With the Enterprise Edition, merchants benefit from a high performance search function powered by Elasticsearch.
Shopware has placed an increased importance on the design aspect, and the Content Management System, called Shopping Experiences, is one of the best in its class. The Drag & Drop editor is intuitive and users can easily create landing, category or product pages, without any technical knowledge.
The CMS is designed to create unique and amazing looking shops, and users can choose from different professionally designed templates. These are optimized for conversions and users can rest assured that they look amazing on any end device.
An important feature that comes with Shopware 6, starting with the Professional Edition is Storytelling. This can be used to lead customers through the shop with a compelling mix of images, videos and narrative. Using the Quickview button, customers can find information about the presented products and add them to cart. At any point, they can easily return to the point where they left off.
We always love to talk about eCommerce so if you need information about our products and services, we are here to help.
Product management and customers
One of the main questions that comes to mind when figuring out what eCommerce platform to choose is 'How many products can it manage?' Not only can Shopware manage an infinite number of products, but it also provides the tools to effortlessly manage these products. First, the process of creating new products and categories is intuitive. Users can also easily import and export products, or add product variants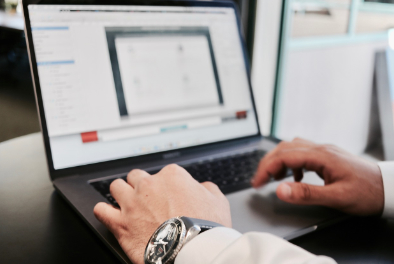 Shopware 6 offers customers the possibility to customize products just the way they like them, or create bundles, and product prices are updated in real time.
Shopware 6 steered away from the idea that products can only be physical and facilitates the creation and sale of virtual products too.
Managing customers and orders and assigning various pricing configurations are some of Shopware's strongest features. Customer groups and profiles can be set up, and they can be assigned specific prices.
Shopware 6.4 benefits from a streamlined one-step check out, all payment options being visible on the page. Merchants can easily add new payment methods and decide when specific methods should be available.
Shopware supports different currencies, and country specific tax rates can be set up.
At the same time, the Enterprise Edition benefits from a powerful B2B feature, with a clear customer and order management, automatic invoices or cancellation documents generation, and an intuitive administration, where orders can be taken quickly and easily.
Marketing
Shopware 6 is loaded with extremely valuable features to improve the quantity and the quality of traffic to your online shop. Rich snippets, breadcrumbs, meta and canonical tags, and many other functions are already integrated as standard, and all content elements in the CMS are SEO optimized. Stats can easily be accessed, thanks to the standard Google Analytics integration.
All these make the platform one of the most praised in terms of SEO handling.
At the same time, Shopware features a powerful Discounts & Promotions module to handle various types of promotional functions such as time-controlled discounts with vouchers and discount codes, and assign campaigns to certain target groups, shopping baskets, or orders.
Product streams can be created using specific filters and every time a new product is added to the shop, based on these filters, it gets added to the stream. Shopware also supports product exports for price search engines and affiliate platforms, and is able to track and analyze sales from them.
Scalability through plugins
One of the most important features for an eCommerce platform is its ability to adapt, to be customized to fit every business model, and Shopware clearly performs really well in this area.
With a growing community of developers, Shopware is making sure that the feedback from merchants is heard and anything from Admin, SEO and Marketing, analysis tools, to plugins that help your sales and conversions and powerful B2B extensions are present to make your online shop ready for the necessities of modern eCommerce.
Of course, there has been lots of talks about the small number of extensions and integrations compared to Magento, but if we take a look at the numbers, we see how active the community is becoming.
There was a specific moment in 2020 when Shopware decided it was time to leave the boundaries of the Germanic area and go global and many supporters of the open-source ideology joined the community. If in 2020 the Shopware Marketplace featured a little over 3000 plugins and extensions, at this moment we see more than 4000 available extensions, developed by trained professionals and quality approved by Shopware, suited to every business model, with 50 more coming soon.
Prices range from a few tens to a few hundred euros and once installed, updates can easily be performed from the Plugin Manager, without the need of a specialized IT team.
If you want to know more about our list of services at Clever++, please visit our website.