With Shopware holding their 2022 Community Day event in just a few days, we decided to call May the Shopware month. And how better to celebrate this month, than writing a blog about one of the features that put Shopware ahead of many of its competitors in the eCommerce ecosystem: the versatile and easy-to-use Content Management System, Shopping Experiences.
Shopware has always been praised for its belief that online retailing and content management cannot be separated. That's why when other platforms like Magento were focusing on functionality and complexity, Shopware came up with a bold idea that simply worked: an integrated easy-to-use CMS capable of creating amazing content without any technical knowledge.
If you want to find out more about Shopware's latest release and its features, we are here to help.
Intuitive CMS
The idea behind Shopping Experiences is the fact that emotional shopping is a driving factor when it comes to winning over customers.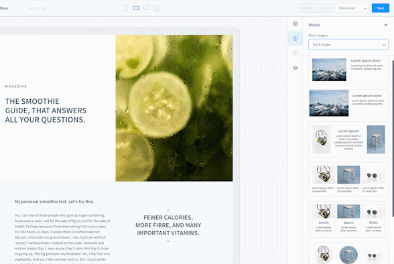 This can be easily achieved with amazing, personalized content which shop operators can create seamlessly, without any coding knowledge. Simply put, with Shopping Experiences, merchants can spend more time creating engaging content knowing that the page-building process is simple and straightforward.
Usability is key when it comes to Shopping Experiences. Elements like text boxes, images, contact forms and many others can be moved around using drag-and-drop. The CMS also offers predefined layouts so users can create their own individual service, category, product or landing pages, without the need for any knowledge of programming or design. What is particularly helpful is that a single layout can be assigned to any number of categories making it unnecessary to design an individual Shopping Experience for each category.
Working on an eCommerce website often means creating a huge number of layouts, and an efficient navigator is always at hand to provide a clear overview and help in the development process.
A placeholder can be inserted automatically and a preview editor can be used to offer users a realistic idea of the layout they are working on.
Once a new layout has been created, it is possible to assign it to any number of entities directly from the Shopware designer.
Headless commerce
One remarkable thing about Shopping Experiences is that it is completely headless, making use of the classical storefront HTML. From the POS, the blog, or the Instagram feed, with the help of Shopping Experiences, customers will be shown a consistent product story, no matter what device they are using. eCommerce shops powered by the Shopware PWA can also use the CMS, showing how dedicated Shopware is to providing uniform user experiences and to guiding users through the purchasing process with personalized content.
Each individual element is fully responsive and layouts created using Shopping Experience display correctly on any device.
We always love to talk about eCommerce so if you need information about our products and services, we are here to help.
Selling internationally made easy
Many retailers still leave enormous market potentials untapped, due to not selling across their national borders. Shopware offers numerous features that make cross-border trade much more efficient and this approach is also reflected in the Shopping Experiences. Various languages are available and when a certain language is selected as the display language, it can be inserted directly into the individual blocks. This way, the desired content can be specifically tailored towards the individual target groups.
Working in perfect synergy with the Rule Builder
The heart of Shopware's automation processes, the Rule Builder, is actively present in Shopping Experiences, too. When certain rules are predefined, based on their specifications, particular customized layouts can be displayed for different target groups like new, premium customers, or other groups. In addition to that, rules can be used to create layouts for different promotions.
A CMS that is constantly changing
Shopping Experiences has been constantly updated since its beginnings. More layouts have been added, and it is now possible to design many types of pages. Merchants are also able to individually adapt product detail pages. Along with this, many new elements can also be used in other layouts, such as Buybox or Cross-Selling.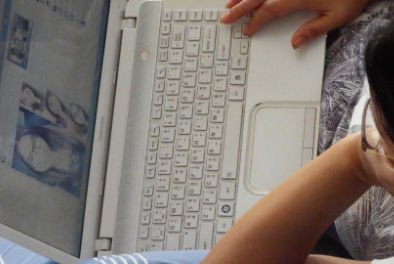 Focussing on creating emotional journeys, Storrytelling has now become a fixed feature of the CMS. The add-on allows you to guide customers through your shop with a compelling narrative, tailored to coordinate with the context of your customers' moods and values.This way, product presentation is taken to the next level, and merchants are able to create coherent shopping experiences across several devices.
Moreover, views on pages that use Storytelling are considerably higher than the rest, and the bounce rates are also lower than the normal product or category pages.
Paired with Quick View, which displays a more detailed information page when a customer clicks or touches a banner or product, Shopware's CMS is able to create truly memorable shopping experiences.
To enhance usability, a new feature called Publisher has been added in the recent months. Publisher allows users to create drafts of existing layouts and edit existing Shopping Experiences without changing the live version of a layout. Drafts are extremely practical if work is ongoing or if the changes are required to go live at a certain time, for example when a promotion is launched.
Additionally, an activity feed shows all the work previously done on the layouts and a quick preview allows to visualise all unpublished layouts in the storefront.
Conclusions
Shopping Experiences is indeed one of the most powerful content management systems in terms of eCommerce software. User friendly and intuitive, it is THE feature that has been on everyone's lips when comparing Shopware to its main competitor, Magento. Word in the ecosystem is that it was the main reason that forced Magento masterminds to include Content Builder (Magento's drag-and-drop page editor) as an out-of-the-box feature in their open-source version. True or not, one thing is sure: when it comes to building engaging content and a consistent storyline that sells, personalized to every customer, and most importantly without technical knowledge, there are not many systems that outmatch Shopping Experiences.
Since the release of Shopware 6, the range of functions of the Shopping Experiences has grown considerably. The inclusion in the latest iterations of automatic functionalities based on the rules set in the Rule Builder and on Artificial Intelligence and Machine Learning, makes us believe that Shopping Experiences will be a strong contender and one of the main reasons for merchants to choose Shopware over other platforms for many years to come.
If you want to know more about our list of services at Clever++, please visit our website.