For me particularly, the first sign of showing respect towards your customers is presenting them with a transparent image of your business and its products. And what better way to do this, than through unbiased online reviews and testimonials? Enabling them is about building trust, and for that reason you should not be surprised if this is the first action that the vast majority of customers checking your website will take before making a purchasing decision.
If you want to find out more about our eCommerce projects, we are here to help.
This is especially true for ecommerce businesses, when shoppers cannot physically check products before purchasing. Instead, what they do is try to learn about other shoppers' experiences.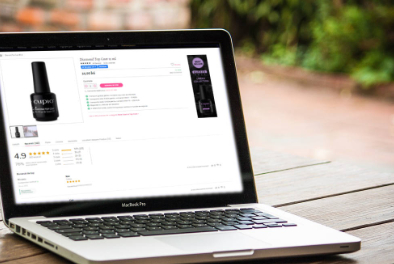 Studies have confirmed not only that as much as 95% of shoppers read comments online before making a purchase, but also that products with opinions have more chances to be bought than those without.
Having bad reviews of course hurts, but is not the end of the world. Bad reviews can be handled with care and if customers see that you've taken steps to address them, you can easily turn the wheels in your favor.
But having an online store without opinions is as if it has no soul, and this will surely turn your customers away for good.
Building customers' trust is of course the main benefit, but there are also many areas that can reap gains if you put your efforts into it.
Grow your business through word-of-mouth
Let's face it, customers probably don't believe everything you have to say about your business. What others say about it is much more powerful, and that's why impartial opinions have the potential to provide social proof and give your potential customers confidence in you and in your business. Social media has facilitated the appearance of online communities and with it, word-of-mouth has evolved from mere face-to-face chats to social media conversations, making it one of the most cost-effective ways to spread the word about your company and products.
Reviews have an unlimited potential. You can use the good ones to show off unbiased testimonials, but you can also use the negative ones to show that you care to improve your business, or even to build a stronger relationship with the customer who posted it. Respond to both positive and negative online reviews. Be honest, appreciative, and genuine, and more people will want to publicly share their experiences!
After all, social posts on any platform that mention your brand are powerful instances of social proof. Consumers love when brands respond and engage in conversations and that's why you should like, share, and comment when posts tag you or use an official brand hashtag.
Online reviews build brand trust and validate expertise
Brand trust is the confidence that customers have in your ability to deliver on what you promise. It can't be built overnight, and of course, has higher values with existing loyal customers, if your company consistently delivers good shopping experiences for them.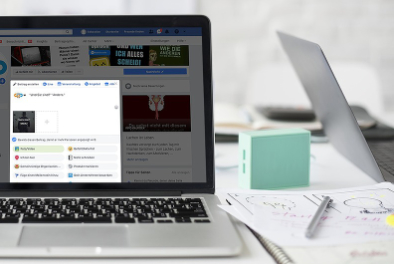 But what about new customers?
Many retailers understood that reviews increase the confidence in new consumers, something essential to manage expectations, reduce rebound rates or abandonment of shopping carts.
Online reviews also validate your expertise in the eyes of potential customers. They are the unbiased proof that you have successfully helped other customers achieve a superior shopping experience or that you offer high quality products.
Building a strong customer community around your online store is no easy task, but helping these customers interact with each other and share thoughts and personal opinions will definitely help build loyalty and acquire repeat purchases.
That's why encouraging business and product reviews should be part of any strategy to bring onboard new customers and retain loyal ones. Enabling reviews is therefore seen as planting seeds for growing brand credibility.
Online reviews influence purchasing decisions
Beyond all the benefits that have an effect on your brand's image, online reviews also generate an immediate financial benefit as they directly influence the buying decisions of your target market. Studies have shown that positive comments generate emotional trust and have a persuasive effect to buy.
Product pages displaying online reviews experience high conversion rates, compared to those that don't, and that's why accepting product reviews is now a native functionality for most eCommerce platforms.
Moreover, the same studies also show that the more customers trust you, the more they will spend. Pages for more expensive products benefited from increased conversions by a massive percentage, compared to low-tier priced product pages.
So, displaying online reviews clearly has a positive impact on sales, but what is really the optimal number of reviews to display? Surprisingly, there is such a number. Studies have identified that products with 5 reviews are more likely to be purchased than the ones with a lower number. At the same time, pages featuring exceedingly high numbers have the tendency to be associated with fake reviews.
Expanding your online reach
Surely, the benefits presented above are quite enough to prove that reviews are good for your business, but beyond them, there are many others that will help you in the long run. One of the underrated advantages is the fact that by featuring your company on different third-party reviews platforms, you can extend your online presence further away than just your website and your social media channels. Same like on your social platforms, you can engage with your audience directly on these websites, by responding to questions or feedback, or by showing that you care when addressing problems.
Online reviews improve your brand's online visibility
A quick look through Google's Quality Rater Guidelines will help understand what Google values when it comes to organic search rankings. Reviews are mentioned repeatedly, therefore it is a fair assumption that they are a goldmine for SEO.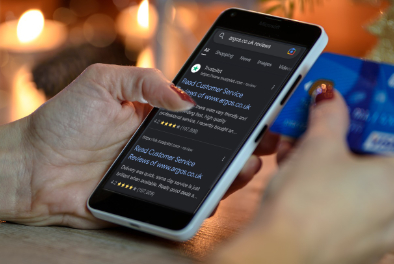 Reviews bring in a higher word count, and an opportunity to showcase relevant keywords. The more text you have published on your online shop, the more options you will have for keywords to appear in users' search results.
Additionally, reviews give you an insight into the actual keywords your customers use. Create content that targets these keywords, and you will be more likely to score high in searches.
Placing reviews and ratings as rich snippets is particularly beneficial because they are more attention-grabbing, and make your product pages stand out.
Rich Snippets display additional data found in your page's HTML and they are a good way to enhance your company or product description in Google search results.
By viewing personal opinions about a product, potential customers have the chance to assess if that product is right for them and when they do visit the product page, they are more likely to purchase it. Studies have found that product review rich snippets increase click-through rate by 10-30%.
What is to remember is that Google displays star ratings on search results only for companies which collect product reviews and also include the relevant Google-friendly code on their product pages. Also, Google Search won't display review snippets for pages that are using a third-party widget to display reviews, which is seen as controlling the process of linking reviews.
The Clever++ team implemented Rich Snippets for some of their clients, and the results proved not only to be more eye-catching than normal search results, but also lead to a higher organic CTR. Amasty's Google Rich Snippets for Magento 2 module was integrated, with a few tweaks and additions to the code necessary to get a full validation in Google Search Console.
Knowing which products work best
Reviews are a great source of information and businesses can use the opinions of their customers to get feedback and improve their products. Knowing at all times which is the product that generates the most interest or the least popular among their customers, will be essential to adapt the catalogue and offer only the sought-after items.
Taking your pick
Several plugins and extensions allow you to implement reviews in major ecommerce platforms. Apart from the native capability, there are over 300 extensions available in the Magento Marketplace, so merchants for sure won't feel short-handed if they want to implement such a feature. Shopware and Shopify don't count as many, but for sure users won't have a problem finding a suitable plugin for their eCommerce website.
Google customer reviews is one of the top review sites, with stats showing that approximately 72% of consumers use it to look for businesses and products. And because using it can give you a higher rank in search results, it's understandable that it's one of the top choices for companies, too.
Trustpilot is another good option, more similar to an online community where people write business reviews. There are also various local platforms and platforms that serve only specific types of businesses, so merchants have enough options to take their pick.
Conclusions
Online reviews play a significant role in shaping your business. They can help you develop your brand, attract new leads or drive more revenue. They can help your customers decide if the product is right for them, avoiding return costs. But what they should be most importantly seen as, is a way for you to connect with your clients. Hearing their feedback, understanding what creates that amazing shopping experience and what doesn't, might be one of the most important resources to educate yourself on strategies to grow your eCommerce shop.
If you want to know more about our list of services at Clever++, please visit our website.