Implemented first by Amazon more than two decades ago, 'product recommendations' still continues to be one of the most important core features of any serious ecommerce platform. Found as a simple native add-on, or as more-complex third-party implementations, the feature is a catalyst for boosting revenue, but more importantly, if taken a few steps further, with the help of AI and machine learning, it has the potential to create that unique personal shopping experience that each online store should strive to achieve.
If you want to find out more about our eCommerce projects, we are here to help.
The feature worked so well for Amazon that many attributed the company's success to it. In fact, a Microsoft Research report estimated that approximately 30 percent of Amazon's page views were from recommendations.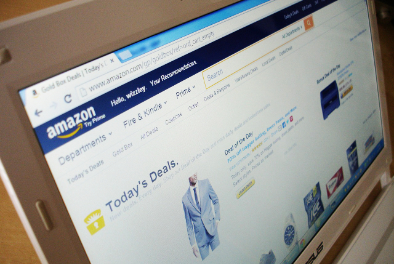 Since then, from videos to watch to news to read, and far beyond in the online retail sector, 'product recommendations' has spread over the web and can be found in any application that offers some sort of products or services.
The benefits for enabling such a feature extend wider than just bringing in a higher income.
In fact, many see revenue as a by-result to a more crucial objective: turning visitors into loyal customers by offering a streamlined, easy and pleasant experience.
Product discovery
The number of items offered on online retailers' websites usually count a few thousands. Of course, this gives customers a lot of choice but due to time constraints, it can also make their search harder. This is where presenting customers with personalized product recommendations comes in handy, as they allow customers to find the products they need and are relevant to them, quickly and easily.
Suggesting related products is an open field, and the options chosen vary according to budgets, but the beauty of scalable eCommerce platforms is that they give users the possibility to choose what is right for their business.
Smaller retailers, with a low number of products and of course with limited budgets, usually opt for the native functions, that permit setting related products manually, on each product page. It is a laborious job, but even at this small level, it will pay off and deliver incredible results.
Middle-sized retailers usually go for extending their websites' capability with third-party modules and plugins that use smart algorithms to automatically define which products are frequently bought together.
Big retailers usually go for powerful AI and machine learning-driven platforms that take product recommendations to a whole new level. The generated items are personalized according to the individual's browse and purchase behavior and product information (such as product inventory).
Either way, showing related products optimizes the products discovery process and eliminates the issue of long and effortful searches.
Easy navigation
One area that's incredibly important for the overall experience is the navigation. Make it easy for your customers to find the desired product, and you nailed it. However, for websites with a high number of items, having a streamlined navigation is a continuous struggle.
To have to go back and spend searching for a product that matches the one already in your cart is an overwhelming and frustrating experience, that's why investing in a powerful platform that suggests relevant complementary products is a path many are willing to take.
Acknowledging the search as a great help for easy navigation, there are specific platforms that use AI and machine learning to generate recommended products based on customers' behaviour, right from the search level.
Higher engagement
'Bounce rate' is the term that scares even the most seasoned merchants. And with an ever growing competition driving customer acquisition costs higher and higher, it's no surprise that high bounce rates will keep retailers awake at night.
One of the answers is offering an experience that keeps shoppers engaged, and providing product recommendations is a great way to achieve it. Moreover, through personalized product recommendations, customers are able to delve more deeply into your product line and find products that otherwise would have been undiscovered.
Having a feature that makes your customer feel that they are led through the whole journey by a knowledgeable shop assistant is key to keep them engaged until purchase.
Turn visitors into loyal customers
Probably one of the biggest downsides of any online shopping journey is the lack of human touch. Of course, the benefits far outdo the negatives. Having a great product, at a great price, and an efficient journey from search to purchase, will most surely give you a sale.
But that doesn't necessarily mean that it will turn your shoppers into loyal customers. That takes a special touch. And that special touch might be given literally by your recommendations engine. As I noted before, a complex product recommendations engine acts like a personal shopping assistant. It shows your customers that they are valued as individuals, and in turn, generate long-term loyalty.
Take this even further and include new and similar products in follow-up emails, and this will surely give your customers a reason to come back. This will encourage high amounts of traffic to your site, this way increasing the opportunity to gather more data to add to your customers' profile.
Recommendations will give your customers that feeling of discovery, and if that is topped up with a special price, the combo will definitely trigger impulse purchases.
Increased revenue
As we can see, if done right, product recommendations are extremely lucrative for eCommerce businesses. The end benefit is that they trigger impulse purchases and lead the consumer to complete the purchase.
Moreover, when using smart engines to display personalized options, average order values typically go up, as shoppers are more willing to spend generously on items which they desire. The cart value will also increase, because when customers are shown options that meet their interest, they are far more likely to add items to their active purchase cart.
Native implementations or third-party platforms? What to choose.
As we mentioned before, nowadays, every serious eCommerce platform comes with some sort of automation when it comes to suggesting related products.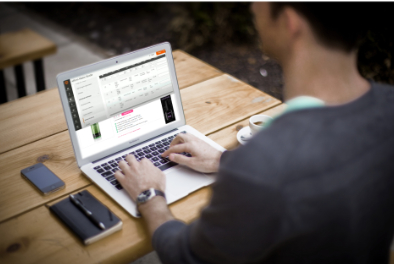 Magento open-source has a basic native function to add related products or up-sells, on the product page. Products offered as a cross-sell, similar to impulse purchases in physical stores positioned next to the cash register, will appear on the shopping cart page. Same as with the other two options above, the products can be activated and selected manually on each product page.
Merchants who want to skip the tedious work can appeal to third-party Magento extensions which use smart algorithms to automatically define which products are frequently bought together. Related Products from Amasty is a good option and has some advanced features. Users can automatically select up-selling and cross-selling items depending on the brand for highly targeted results, it can hide out-of-stock products, show products from any category or only from the same categories, and lets users check the views, clicks, orders made, and revenue for each rule, for easy analytics.
The module is not as accurate as other more expensive counterparts powered by AI, but, for small companies which don't have a high budget, and want a better option than the native function, it does the job pretty well.
Merchants who chose Adobe Commerce as their eCommerce platform are in for a treat, because here, Product Recommendations are taken to a whole new level. The functionality is powered by Adobe Sensei, which uses artificial intelligence and machine-learning algorithms.
Once all required modules are installed, the powerful engine will start to gather behavioral data such as product views, items added to cart and purchases and pair it with Catalog and Product metadata, such as name, price, availability, to generate the best personalized results that can be used to increase conversions and stimulate shopper engagement. Product Recommendations will be shown on the storefront as "Customers who viewed this product also viewed", "Customers who bought this product also bought", "Recommended for you", etc.
Shopware also features a native capability to add related products manually. There are also various extensions in the Shopware Marketplace, like Suggested Products from ACRIS, which allows users to display similar products on product detail pages. Same as with Magento, these are only basic options that help in a certain way, but leave the immense potential of personalized recommendations untapped.
The power of Artificial Intelligence
For retailers who want to take this even further, there are various third-party platforms available that offer powerful AI-powered Product Recommendations.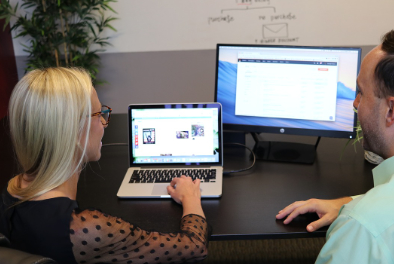 Aqurate.ai is one of our preferred platforms, because it offers a set of three complex AI-driven eCommerce tools that can help your online shop convert visitors into shoppers with personalized recommendations and segmented communication. In addition, it creates precise insights and saves hours of reporting time.
The first tool, Aqurate Recommendations, uses AI and works by observing your customers' behaviour to offer highly distinctive suggestions and create a unique shop for every client, across all of your relevant channels.
Aqurate Segmentation uses the RFM model to segment customers, placing them in 9 different categories. Differentiated marketing messages with promotions and discounts can then be sent, to increase CTR and conversions.
Aqurate Insights use Artificial Intelligence to supply very detailed reports in addition to the ones offered by Google Analytics. The tool detects anomalies and looks at all your data as well as seasonality to maximize relevance and help you spend your marketing budget in the most profitable way. It even provides proactive notifications to quickly let you know of potential opportunities and threats to your business.
Aqurate.ai is also one of our trusted partners and the Clever++ team has developed a Magento module which reads the data gathered by Aqurate.ai, making the integration with any Magento shop a breeze. The module replaces the native Related Products and Upsells widgets from the product pages, and instead shows products generated by the info supplied through the Aqurate API. Additionally, the Cross-sell products from the cart are replaced by items supplied by Aqurate's API. The information will be highly personalized according to each client's shopping behavior, with an increased impact on conversion rates.
Conclusions
Product recommendations can improve the performance of e-commerce businesses, but the key, as always, is to do it right. Adding the personal touch, creating that unique experience for each customer, will benefit your brand plentifully. On top of that, a personalized shopping experience means you will spend less from your marketing budget trying to persuade your clients to make a purchase. Therefore, every successful e-commerce business should have a strategy for recommending products. Unfortunately, many businesses still implement basic solutions that are a far cry from the full potential of this feature. Every little helps, of course, but understanding clients' behaviors and offering a shopping experience that is tailored to each of them, is the future of selling online.
If you want to know more about our list of services at Clever++, please visit our website.