There's nothing more rewarding than having a hard earned customer coming back to your shop time and time again. In brick-and-mortar retail, repeat visits can become a daily occurrence. Things like product quality, loyalty programs, or even habit, trust, or the sense of community, can make customers return. But how can online stores replicate this level of customer retention? Although it may lack the human touch of a physical store, a subscription model is an effective way to generate recurring revenue and foster customer loyalty in online retail. Over the years, this approach has gained significant traction and major eCommerce platforms like Magento, Shopware, and Shopify have developed ways to implement this feature.
If you want to find out more about our eCommerce projects, we are here to help.
Types of subscriptions
Subscription based business models are perfectly suited for two types of businesses: those who offer access to content, and those who offer a repeat service for restocking essential items.
Selling content
For online businesses selling content which educates, informs, entertains, the subscription model has become the main strategy, offering a steady stream of revenue in exchange for continuous access to their material.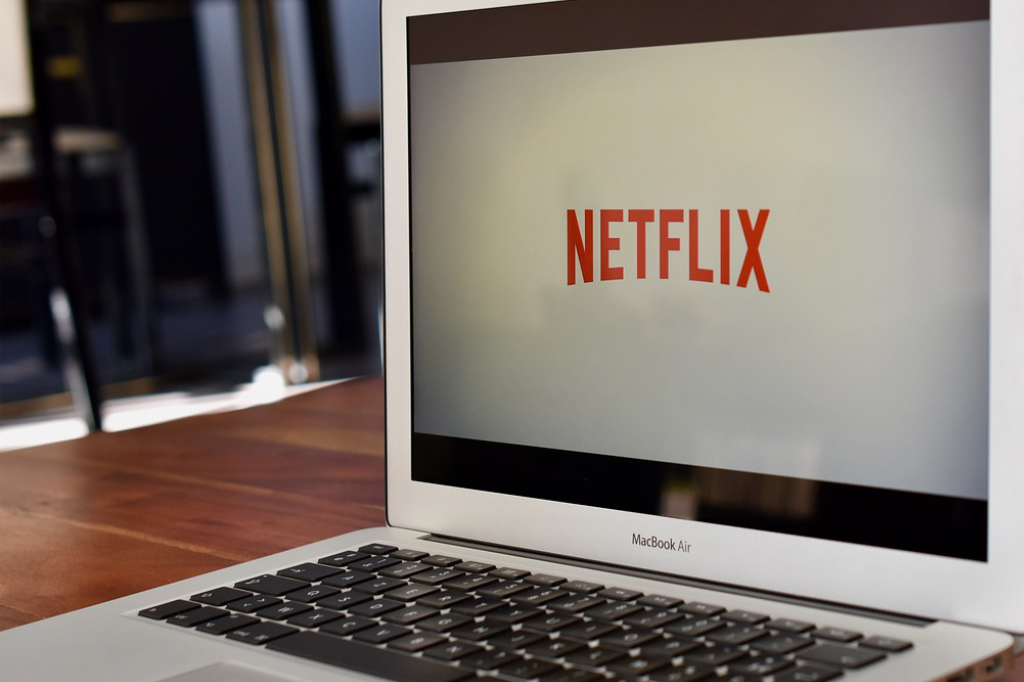 Instead of a one-time sale, companies charge customers regularly – typically monthly or annually – to access content such as articles, videos, software, or other digital resources.
Media outlets, streaming platforms like Netflix, software providers, platforms selling online training courses, they all favour this approach.
One of the main challenges for this type of business is creating a sense of ongoing value, so that users come back and engage regularly. For consumers, the decision to subscribe is often influenced by the value perceived. Simply, they weigh the quality and quantity of the content against the subscription fee.
Another challenge is that with an increasing number of businesses adopting this model, consumers grow wary of buying multiple subscriptions. That is why businesses have to continually invest into improving content quality, leading to a clean cycle of increased user satisfaction and retention.
This is where Artificial Intelligence comes in handy. It can analyze customer behavior, purchase history, browsing habits, helping providers always be on top of customers' preferences. At the same time, it can help in content categorization, tagging, and discovery, ensuring users always find relevant content.
Restocking products
If the first type has been around for quite some time, replenishment subscriptions gained a lot of traction starting with the pandemic, because it ensured a hassle-free, consistent supply of products, eliminating the risk of running out at inopportune times.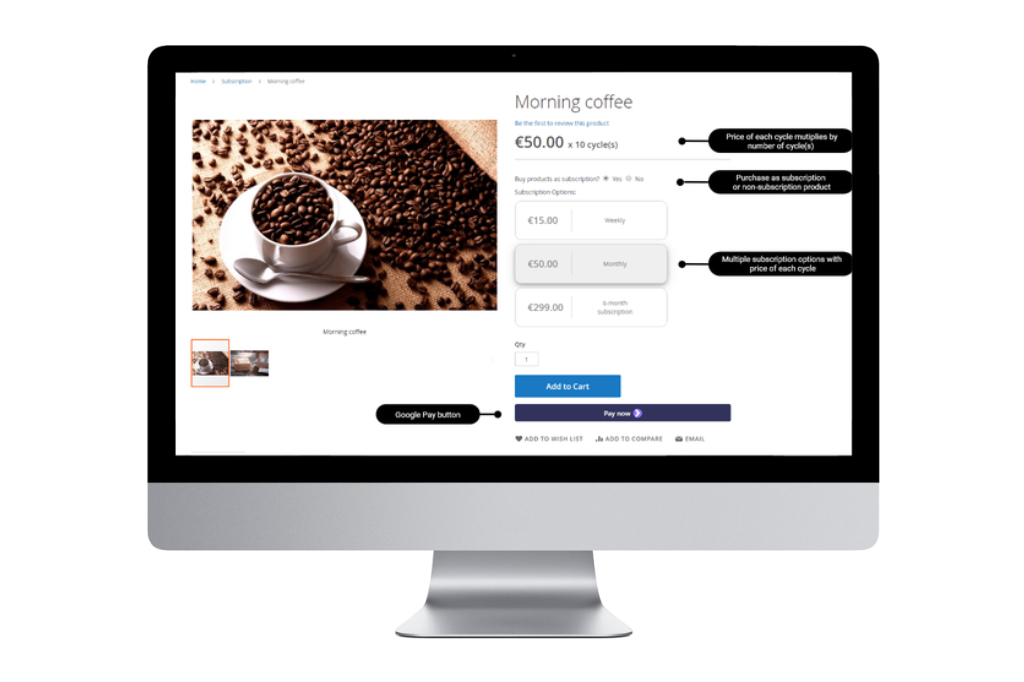 There is also a niche market that purchases Curation Subscriptions: customers receive a curated selection of items based on their preferences – e.g., monthly beauty boxes, book clubs, or gourmet food samples.
By automating replenishments, customers no longer have to remember when to reorder or make last-minute runs to the store. Instead, they can count on regular deliveries right to their doorstep, offering unparalleled convenience.
Wine.com for example offers a subscription where customers will receive their favorite wines each month. It makes life easier for the customers. However, this kind of service works for essential items only, like food and drinks, beauty and care products, essential clothing, etc.
If your service can solve a consistent problem that arises periodically, then a subscription model can work well for your business. The advantages are that it presents an opportunity to streamline inventory management, reduce wastage, but also to secure a predictable revenue stream and increase customer loyalty in the long run.
If this model fits your business, you must know that it doesn't come without its challenges. One primary concern is ensuring customer retention, as a slight dissatisfaction can easily lead to cancellation. An impeccable customer service quality is required, and ensuring timely deliveries is crucial.
However, for companies with a strong customer-oriented culture, these objectives are not hard to achieve. The real challenge is overstocking, which comes with increased holding costs, and its opposite – understocking, which can lead to missed sales opportunities and disgruntled subscribers.
Fortunately, AI can step in again. With its capability to analyze data, it can make accurate demand predictions, helping businesses adopt a just-in-time inventory approach, minimizing storage costs without compromising on availability. It can also tailor subscription offerings based on individual preferences, or detect patterns that typically lead to cancellations, allowing merchants to intervene with targeted offers.
Although there are important steps taken for the development of real-time human-like speaking customer service chatbots, the technology isn't sufficiently developed or well-implemented. Despite the goal to be "human-like," chatbots can still come off as impersonal, which may deter customers seeking a more genuine interaction. We feel that at the moment, going all automatic would be far from providing that high quality service that subscribing customers would expect, doing more harm than good.
Selling subscriptions with major eCommerce platforms
If you run your online retail business on a Magento open-source or Adobe Commerce platform, it is good to know that they don't offer a native functionality for subscription-based selling out-of-the-box. However, this limitation can be addressed through various third-party extensions and modules that can be integrated into a Magento store to enable subscription functionalities.
MageDelight, a Bronze Solution Partner, offers an Advance Subscriptions & Recurring Payments Solution. The extension complies with PCI DSS and is compatible with major payment gateways and e-wallets, enabling a hassle-free checkout experience for customers. The extension lets customers set their purchase frequency. If they wish to do so, customers can suspend, cancel or renew their subscriptions in their Account Dashboard.
Merchants can create and manage subscription plans, cancel subscriptions manually, enable/disable Trial Subscription (Trial Billing Amount, Trial Billing Cycles, Enable Initial Fee), allow customers to select a start date for their subscriptions, and many more.
The Subscriptions extension from Amasty is also highly regarded. Pretty much, it offers the same features as the one above, but the additional cash on delivery payment option is a real treat which might make it more attractive for merchants in countries where payments by cash are frequent.
Shopware users can add the capability to offer products via subscriptions out-of-the-box only if they have the Beyond plan. With this option, customers who visit a Shopware store will be able to get their selected items regularly, eliminating the need to place orders manually every time. The storefront will showcase an Add to cart button for one time purchases, or a Subscribe now button, where the purchasing frequency can be set, if the customer opts for a subscription plan.
For the open-source platform or the other Shopware plans, there is the option to offer this feature via a third-party plugin.
Novalnet Subscriptions for Shopware 6 offers all usual capabilities, like enabling/disabling trials, letting customers create, suspend and cancel subscription plans for each product in the shop system, or allowing carts to have both subscription type and one-time purchase products.
One useful feature is that it reminds subscribers of the next payment by sending them email alerts. The alert includes the next billing reminder and subscription cancellation option.
Merchants running their ecommerce business on Shopify have the option to offer Subscriptions by installing a third-party app.
With an almost perfect rating from more than 700 reviews, Seal Subscriptions App is specifically built for Shopify, working seamlessly with the platform, and allows merchants to sell classic & prepaid subscriptions, with discounts, free trials, and many more.
The app allows for tiered discounts, custom shipping and gifts, being perfect for merchants wishing to increase their loyal customer base.
Seal works great with Klaviyo, Google Analytics, Bundler, Pagefly, Gempages, PayPal Subscription if you want to get an insight of your subscription sales with great statistics.
The price varies from $4.95 to $20/ month and increases based on the number of subscriptions handled. A payment calendar is available starting with the Rising Star plan.
Merchants need to have in mind that not all payment gateways support recurring payments. When choosing an extension/plugin/app, they need to make sure it supports their preferred payment gateway, otherwise they will need to consider switching to a gateway that supports this feature.
Also, since eCommerce platforms and third-party extensions receive regular updates for security and functionality improvements, it's essential to maintain your online store and keep all components updated to ensure smooth operation and reduce vulnerabilities.
And last but not least, if subscriptions are an important part of your business and the available extensions don't meet your unique needs, you should consider custom development. This can be more expensive and time-consuming, but it ensures the subscription functionality aligns perfectly with your business requirements.
If you want to know more about our list of services at Clever++, please visit our website.