In an era dominated by digital transformation, eCommerce is becoming a true force, shaping not just retail, but the global economy at large. Online sales are expected to soar to a staggering value of over 6 trillion dollars by the end of 2023. But to get a piece of that, competition among retailers is fierce. Those who can adapt quickly to changing trends and consumer needs will come out on top. The once-simple pathway of going online to buy products has evolved into a multifaceted journey. Consumer behavior is more complex than ever, driven by a plethora of channels and touchpoints that go beyond traditional websites. In today's eCommerce space, selling multichannel is crucial.
As experts in e-Commerce development services, we're here to help you choose the right solution for your business.
Statistics for the US market show the fact that no less than 79% of individuals who own a smartphone have completed an online purchase using their mobile device. Add in the increased popularity of social media commerce, plus the fact that according to the Digital 2022 Global Overview Report, each day users spend more than 2 hours on Social Media, and you will quickly understand why relying solely on a single outlet like a company website is doomed.
The Shift to Multi-Channel Commerce
As shopping behaviors change, shopping journeys become more and more complex. Consumers nowadays engage with multiple channels—social media, influencer content, online reviews, an aggregator site, a physical store, email newsletters, a mobile app, and SMS notifications.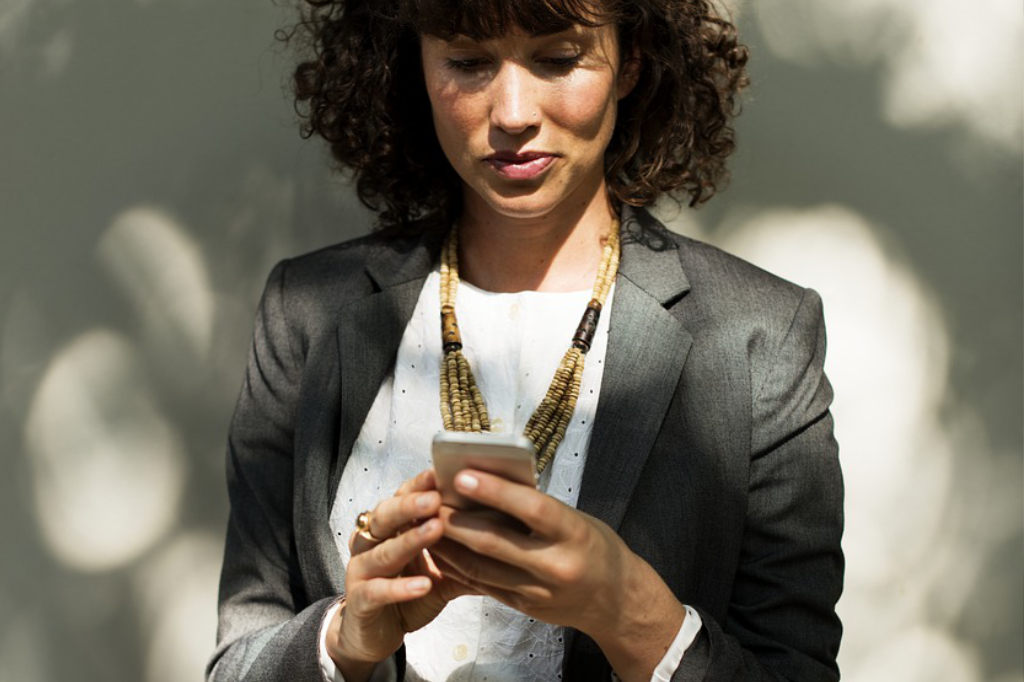 For example, a consumer might discover a product through social media and influencer endorsements. This will prompt them to conduct in-depth research via online reviews, price comparison sites, and even physical store visits, for tactile verification.
During the decision-making phase, the consumer engages more deeply with the brand through newsletter subscriptions and app downloads, eventually making a purchase through the brand's mobile app using incentives like discounts and free shipping.
After the purchase, the customer receives cross-channel confirmations and is further engaged through post-purchase emails and loyalty rewards, thereby completing a complex journey that spans multiple platforms and touchpoints.
This shows the complexities of today's multi-channel shopping journeys and pinpoints the need for brands to have an integrated and seamless approach across all these channels to effectively capture and convert consumer interest into sales.
Benefits
The main benefit for the multi-channel approach is that it expands customer reach by meeting consumers exactly where they already are, whether it's social media platforms, marketplaces like Amazon, or even physical stores.
Beyond the increased exposure, by catering to varying customer preferences for shopping venues, the model creates the premises for offering an exquisite shopping experience. This ease of access is especially crucial in today's fast-paced lifestyle, where convenience can be a major deciding factor in making a purchase.
Additionally, adopting a multi-channel approach provides businesses with an invaluable safety net by diversifying their sales streams. When a company relies solely on a single channel, any changes in algorithms, market conditions, or platform policies can significantly impact revenue. Multi-channel selling reduces this risk, allowing for a more stable and resilient revenue model that can adapt to external changes more fluidly.
Lastly, multi-channel sales enable better data collection and customer insights. All social media platforms provide comprehensive analytics tools. By observing consumer behavior across all these different platforms, companies can tailor their marketing strategies more effectively to create targeted marketing campaigns, personalized offers, and product recommendations, which will ultimately drive more sales and increase customer lifetime value.
Synergy with marketing tactics
As we've marched through the benefits of selling on various platforms, the integration with suitable marketing tactics becomes obvious. Omni-channel marketing ensures that the message sent across reaches potential customers exactly where they are, and the transition between sales channels is smooth, possibly by sending a cart reminder via email or displaying a pop-up when the customer switches devices.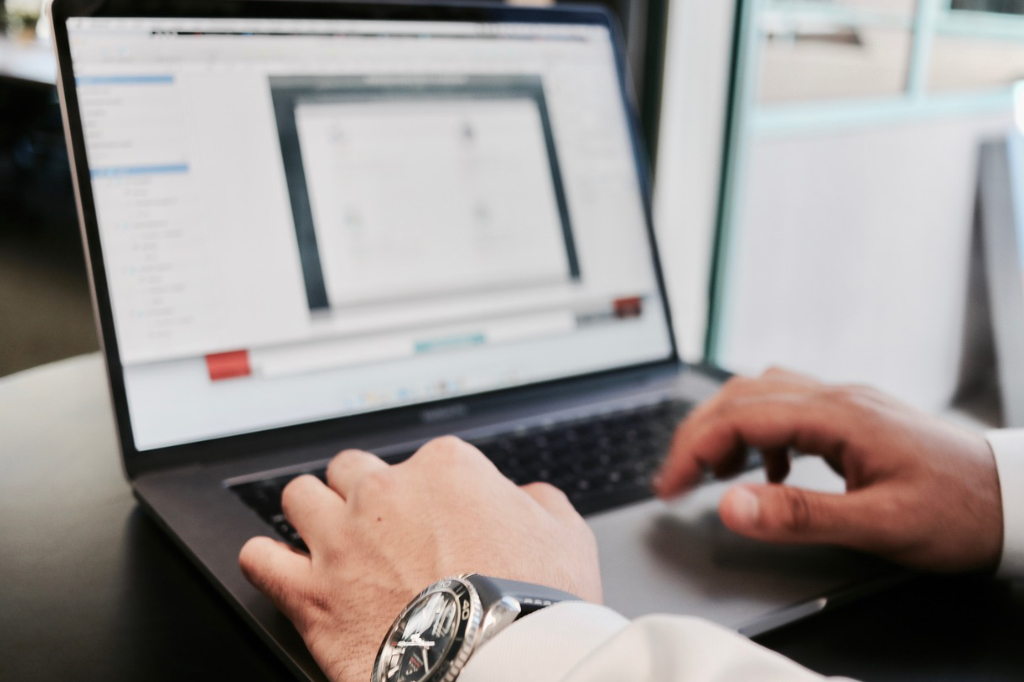 The potential for gathering data and furthermore, for data-driven personalization is immense.
First of all, the new Google Analytics 4 has the capability to send multiple data streams to track not only websites, but also mobile devices. The incoming data can now be analyzed across all devices and measured in one reporting interface. The new architecture has a cross-device capability, identifying multiple devices and attaching them to the same user, unifying in the end all data points across these devices.
Second, analytics have become a cornerstone feature on major social media platforms, providing invaluable insights for businesses. Facebook and Instagram's Insights offer a deep dive into post reach and engagement metrics, audience demographics, as well as insights into Stories and Reels. On YouTube, the Analytics tab showcases watch time, subscriber count, and revenue statistics, among other metrics. These analytics options allow businesses to understand their audience better, gauge the success of their social media strategies, and refine their campaigns for improved performance.
The challenge is to make sure that marketing messages and campaigns are consistent across all platforms to build a cohesive brand identity and customer experience. For example, if you're running a 'Back to School' sale, the offers, imagery, and messaging should be uniformly presented across social media, email, your online store, and even in physical locations if applicable.
The necessity for a consistent message becomes even more important when talking about retargeting tactics. The top Social media platforms are still Facebook, Youtube, Instagram and TikTok, and as users might probably switch between these platforms in one browsing session, presenting a uniform message will definitely have huge benefits.
Of course, it's not an easy feat to achieve, and that's the reason why serious retailers have complex marketing departments that work in synergy to engage customers and drive sales.
Possible hurdles
Employing a multi-channel strategy poses several challenges. First of all, retailers need to have the capacity to manage multiple platforms simultaneously. Each channel – whether it's a physical store, an online shop, a mobile app, or a social media account – requires its own set of best practices, metrics for success, and unique customer expectations. While taking care of all that, merchants must ensure consistency in branding.
At the same time, different channels generate different types of data. This data fragmentation makes it difficult to get a unified view of customer interactions and can impede effective personalization efforts. That's why merchants should find the necessary resources to integrate this fragmented data into a single, coherent system for analytics, which is often technically and organizationally challenging.
Finally, resource allocation becomes a complex issue in a multi-channel strategy. Marketers need to decide where to invest time and money for the highest ROI, which is difficult when dealing with multiple platforms with varying degrees of profitability and engagement.
All these can be arduous tasks, but not hard to achieve. The secret – having in place strong marketing teams paired with a robust ecommerce platform integrated with automation capabilities and advanced data management and analytics tools. This powerful combo will streamline operations, enhance personalized marketing, and improve shopping experiences.
Selling multichannel with major eCommerce platforms
Major eCommerce platforms have understood that selling multichannel is a fundamental requirement and offer various tools to enable it.
Magento for example is praised for its complex abilities to merge digital and physical shopping experiences. Geared toward mid-to-large scale operations, it empowers brands to synchronize their web, mobile, and in-store channels with unrivalled customizability.
Magento's order management can be enhanced with robust third-party extensions to handle complex inventory logistics across various touchpoints. Additionally, resource planning and warehouse management systems can be integrated with the platform.
The Omnichannel Magento 2 Order Management System from Magestore is one of the most sophisticated examples. Users can track orders across channels and warehouses from their Magento backend. The plugin is able to automate the order fulfilling processes, gives customers various shipping options and in addition, provides complex reporting tools. MageStore also supplies a series of powerful tools for all your omni-channel needs, like a POS solution which provides the ability to add an unlimited number of offline locations, and an ERP.
Integration with social media stores can be done through third-party extensions. These enable store owners to generate product feeds, including all essential data about the products they sell, like IDs, prices, stock, and more. There are plenty to choose from; in fact, if you take a look at the Magento Marketplace, there are more than 200 extensions available for Facebook alone.
Leveraging the power of data analytics can be achieved with various Magento reporting extensions. There are very good solutions from MagePlaza, Mirasvit, Amasty and many more, which can help monitor sales performance, analyze customer behavior and gain valuable insights to optimize efficiency and respond to market changes.
We also recommend integrating solutions that use AI and machine learning and work by observing customers' behaviour to offer highly distinctive suggestions and create a unique shop for every client, across all the relevant channels.
No matter how intricate the implementations are, one thing is for sure – with the right team in place, Magento is perfectly capable of handling them.
Adobe Commerce takes omni-channel capabilities even higher. With robust B2B functionalities and superior analytics, Adobe Commerce markets itself as a true omnichannel ecommerce software. Not only that its native features deliver engaging and seamless commerce experiences across various touchpoints, but on top of that, merchants can extend its capabilities with plugins and integrate API from any application into their tech stack – including Adobe and third-party – making it a true power.
Adobe Commerce offers an Order Management System, a set of modules which work together as a hub which allows you to optimize order infrastructure and processes. This powerful system oversees all inventory, orders and smartly determines the best sources for fulfilment, ensuring a seamless and comprehensive shopping journey. From the instant a customer initiates a purchase to the point of delivery or collection, the system manages the entire order process and its execution. The Business intelligence module provides in-depth and valuable insight on orders, shipments, returns, and payments.
The true strength of Adobe Commerce, however, comes from the fact that no matter how powerful the platform already is, it can still be enhanced with a multitude of Adobe or third-party modules, to suit every business's needs.
Shopware, the European heavyweight, features a API-first approach that facilitates the seamless incorporation of multiple channels, whether it's online marketplaces, social media, or offline stores. Shopware's capabilities can also be enhanced with a variety of useful apps from the Shopware Store to guarantee omnichannel success, although the Shopware ecosystem is miles away from Magento.
With these extensions, online shops can be enriched with complex features like Store locator, availability queries, or Click & Collect, the ideal merge between online and offline retailing.
For reports, Statistics Professional | Pro is by far one of the most comprehensive modules when talking about getting real-time statistics. Used in conjunction with Google Analytics, the plugin offers detailed analysis of sales, orders, marketing, products, customers and abandonment analysis.
Final thoughts
The future of eCommerce is indisputably multi-channel, driven by complex consumer behaviors that cross various online and offline touchpoints. In a highly competitive environment, merchants must adopt this integrated strategy that not only extends their reach but also offers a seamless and personalized shopping experience. This doesn't come without challenges, but luckily, major platforms like Magento, Adobe Commerce, and Shopware are excellently suited for it, offering a myriad of features and extensions to help businesses adapt to this complex landscape.
If you want to know more about our list of services at Clever++, please visit our website.