It doesn't take an expert eye to acknowledge that 2022 was indeed a challenging year, but here we are, in the dawn of a new year, ready to look back at what happened in the near past in order to plan better for the future. As if two years of a cruel pandemic were not enough, the world woke up with a full scale war on its doorsteps. The loss of life and the dramatic increase in human suffering are, of course, the war's most tragic effects, but it also impacted the global economy, and ecommerce companies were not spared either.
If you want to find out more about our eCommerce projects, we are here to help.
So, let's have a quick look at what strategies companies can adopt to overcome these challenges. At the same time, as every beginning is a good opportunity to look ahead, we will check out all the technological breakthroughs that will have a say in all things related to eCommerce in the following months.
With the majority of people still preferring the in-store shopping experience where they can see and try out products before committing to a purchase, brick-and-mortar stores still held up pretty well versus online retail websites, with a 78% vs 22% ratio. However, as we can see, eCommerce was on the up, continuing the trend that accelerated during the pandemic.
If we look at the size of eCommerce markets in 2022, total global retail sales exceeded $29 trillion in 2022, a 4.7% annual growth compared to 2021. The growth slowed down from the 12% increase during the pandemic, but it was expected to do so once stores started to gradually open after the lock down. One thing is clear, though: e-commerce is booming, and it will continue to do so!
2022 for the major eCommerce platforms
After Adobe stopped offering Magento Commerce as a stand-alone product, Magento open source faced a few months of uncertainty. The answers came eventually at the Adobe Developers Live: Commerce meetup held in February last year.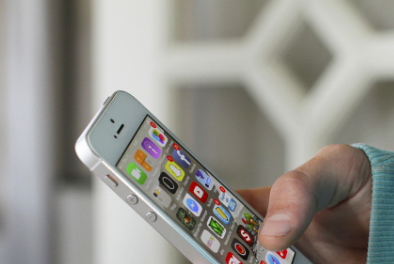 First of all, Adobe Commerce was moved into Experience Cloud, eventually turning into a SaaS with all significant developed capabilities done by Adobe being delivered outside of that traditional installed application. New features will come in the form of SaaS add-ons or microservices and will not be applied to the Magento code base.
On the other hand, Adobe announced that they will continue to provide the long term foundation for open-source development, while giving the community the ownership and the flexibility to contribute to releases and support their own short term versions. Critical and security fixes will be applied to both Adobe Commerce and Magento open-source. Indeed, Adobe delivered what promised and in August a new 2.4.5 version which included 20 security fixes and platform security improvements was released for both Adobe Commerce and Magento open-source.
2022 saw Shopware consolidating its status as one of the main open-source ecommerce platforms. The platform became the preferred choice for online stores in Germany for the first time, but this is not surprising, as it was known to focus primarily on businesses in Germanic countries. However, after a $100M investment from PayPal and Carlyle, Shopware pressed the pedal to expand its partner network and opened their first office in the USA.
The investment helped Shopware expand their infrastructure and all their packages are now available as self-hosted or SaaS solutions. Depending on how much flexibility merchants require, the new model meets their customer needs even more individually.
In terms of new versions, Shopware 6.4.18 was released in December, focusing on improving automation features in the Rule builder and the Flow builder, among other important bug fixes and security updates.
Thanks to its comprehensive range of customization capabilities, and excellent help and support, Shopify rightfully kept its place as one of the best online store builders for small enterprises. Innovative features have been launched during last year, and the efforts really paid off. In 2022, over 2 million merchants used Shopify to create and host their online stores.
2022 was the year when Shopify launched into the world of Live stream shopping, entering a lucrative partnership with YouTube, where users can purchase products from Shopify merchants while watching a video or live stream on YouTube.
Other features like the Translate and Adapt feature for Shopify Markets, which translates a user's online store into different languages and create different shipping terms for each market, or the increased efforts to integrate local ERPs, makes Shopify a strong contender when it comes to eCommerce solutions geared towards helping small enterprises.
Drawbacks and strategic trends
Unfortunately, the war in Ukraine also had a big impact on the global economy. Not only that many brands had to suspend their activity in Russia, but along with them, manufacturers and logistics partners are also going to suffer because of the conflict. The millions of orders under processing when the conflict began were brought to a halt and neither the customers who placed those orders, nor the companies will be able to recover the processing costs.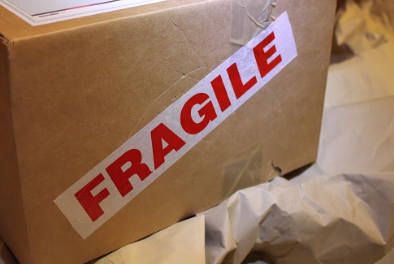 Moreover, economic sanctions imposed on Russia led to disruptions in supply chains. Additionally, the same forces pressuring the supply chain also drove up gas prices worldwide, causing shipping surcharges. Inflated sourcing, procuring and delivery costs resulted in price increases, most of the time making it impossible to provide offers and discounts, an important value creation method for many small and midsize businesses.
Additionally, an estimated 2 million people who worked in the IT sector in Ukraine and Russia were involved in thousands of software development projects which all came to a halt or had some sort of disruptions. The Ukrainian and Russian teams of many renowned eCommerce solution providers, such as Magento, BigCommerce and Wix were caught up in the conflict, and you can understand why 2022 was not the best year for eCommerce development.
Unfortunately, all these factors drove companies to funnel their short to medium term strategies on counteracting the negative effects of the war, rather than innovating and improving their customers' experiences. For many, 2022 was a year to focus on cost reduction to achieve some sort of profitability and increase brand awareness.
On the other side, online merchants with an outside of the box thinking – and of course, with a healthy budget to spend – realized how important it is now to invest heavily in their online retail platforms and gain a solid competitive advantage against the rest.
With AI and Machine learning being a hot topic, they understood that the answer for successful online retail is to gather, understand and use customer data to recommend products and respond individually to customers. Only when you know sufficient data about a client can you design a product, service or campaign around it, track shipping and orders while encouraging specific calls to action with abandoned cart emails, improving the customer experience and retaining loyal online shoppers.
Sales channels
Along the way, online and offline activity always walked hand in hand. Many were checking items on their mobile devices, but most of the time, the purchase was completed in store. Before Covid, we can say that omnichannel capabilities were more of a desired asset than a necessity. In the post Covid era, omni channels became standard in retail, as potential customers expect to be reached in all possible formats. Not being able to offer a simplified way in which customers can purchase your products, anywhere they encounter them – search engines, websites, social media channels – is purely a waste of opportunities.
Of course, the omnichannel approach, as important as it might be, is not available to every business. Small retailers without physical stores can easily take advantage of Social media platforms to build relations and provide the necessary human touch.
The frenzy generated by social media interactions showed that there is no better place to present detailed information about the quality of the products, talk about your offerings, present tutorial videos, or conduct Q&A sessions. Main platforms like Instagram, Facebook, Snapchat, YouTube, TikTok or WhatsApp Business now present various shopping features, and have become proper sales channels where products can be purchased.
Again, 2023 will be extremely fruitful for those ones who will do their work right and spend time creating interesting content to attract as many followers in their communities. So, no matter what strategies you choose – using influencers, content creation, product presentation videos – social media should be high on the list of your efforts.
The ones who have a healthy budget will try to expand sales methods by opening physical stores, islands in shopping malls, or any other sort of physical presence. This online / offline approach will help customers test the items, gain confidence in the quality of the products, and finally turn them from visitors into loyal buyers.
The ascending trend will definitely make 2023 very active in terms of new startups entering the eCommerce space. Not only that the options to purchase and distribute merchandise are becoming more accessible, but the development of many intuitive PaaS options like Shopify, with comprehensive features and a great support service, will be a great opportunity, especially for those who don't have the technical resources to develop an online store.
Add to that the start of various EU funded programs aimed at digitizing businesses, which cover the development of online shops too, and we see 2023 and beyond as a great time for eCommerce.
Technology and eCommerce in 2023
Online retail has always had its shortfall – the lack of human interaction, and that is why once stores opened up after the lockdown, its ascending trend slowed down considerably. Fortunately, this is where the advance in technology comes in handy, and 2023 will see many interesting things worth talking about.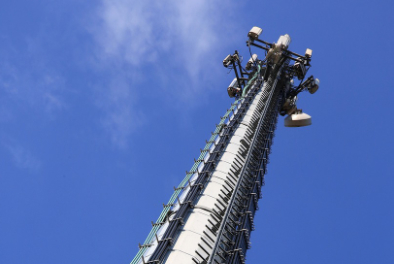 With 5G planned to be rolled out across all urban areas and all major transport routes by 2025, designers will now have the option to use various enhanced features in their projects. Virtual reality in the form of 3D animated content will be employed to reduce the differences between online and offline shopping experiences.
Personalization is the word to watch in eCommerce for 2023, and if we talk about either product recommendations, discounts and promotions, or marketing messages transmitted to potential clients, we see retailers invest heavily in technology and data science advancements to offer customers a unique experience, tailored to their specific needs.
Artificial intelligence and machine learning
In a few words – hot topic right now! The online retail universe is no stranger to this and AI is being used for many things, from predicting possible behavioral changes in customers to driving sales by suggesting products that the clients show a real interest for.
In practice, AI helps by creating highly personalized pages, by giving different results to two people browsing the same online store, based on what it learned from previous user activity. Machine learning has proved its worth in various applications to help with price optimization, predicting omnichannel marketing, better logistics, and together with AI, they are the two most important components that major eCommerce platforms deploy to create exquisite shopping experiences.
For sure readers are not unfamiliar with one of the most intriguing subjects right now – Chat GPT, a chatbot launched by OpenAI in November 2022, which has taken the internet by storm. This AI-powered tool is continuously fine-tuned with both supervised and reinforcement learning techniques, and for sure, there will come a time when it will be able to deliver complex tasks. For the time being, it can easily be used as a virtual assistant to write simple content, promo emails, or generate marketing hooks. It should however be used with caution, as it can sometimes lack personality.
Augmented reality in online retailing
Augmented and virtual reality are on the way to becoming standard for retail companies, because they offer an immersive 360-degree perspective and allow customers to have an interactive experience with the product before making a decision. Put simply, clients can try products from the comfort of their house, they can see how the product fits them or a specific spot in their home before they buy it. This was a hardly imaginable development a few years ago, but now, with the advance in technology and infrastructure, we see it as a trend deployed by many retail chains in the near future.
Visual search
A few years back online shoppers could only browse for products with text-based site searches. Now, with Google Lens, if a customer loves a certain product, and wants to check where it is available and what the price is – they just snap a photo and run it through a search engine.
Again, this wouldn't have been possible without the help of AI with its complex algorithms that can identify which elements appear in the photo uploaded by the user and then compares them with the images indexed in its database.
The process is starting to become incredibly popular among Generation Z, which above all else, value speed and seamless experiences. It is expected that the Global Visual Search Market will account for more than $14,727m by the end of 2023, with a great potential to grow. Therefore, we will see many companies experimenting with the potential lead generation and sales that result from image searches. Combine this with the emerging technology of smart glasses, and ultimately – the Metaverse, and you can understand why we see this as a powerful marketing tool!
Voice Commerce
Voice-activated commerce has incredible untapped potential as it allows users to search for a specific result using voice commands and within a search engine that enables voice search and results, like Apple's Siri, Amazon's Alexa, Microsoft's Cortana and Google Assistant. Again, the process is incredibly popular with the younger generation and its potential lies in its simplicity.
At present, with voice commerce you can only get one result per search query. This means that appearing in the first position for the desired keyword or phrase is imperative and eCommerce companies have to increase their SEO efforts to achieve this almost impossible feat. Of course, this will change in future and search engines will likely increase voice results or find a way to provide more possible answers.
Seamless shopping experiences
With online shopping constantly growing, one of the most pressing problems for merchants is how to offer a lean journey from start up to the completion of the purchase. Last year's sales events provided a good image of what could happen if online shops are not prepared for an increased number of visitors. No matter how well the logistics are taken care of, retailers need to ensure that they have solid back-end solutions in place, high performance themes, and the hosting providers do everything needed to ensure fast page speeds, even in periods with high traffic. Otherwise, they might face slow-downs or even website crashes.
With this in mind, it is worth mentioning the Hyvä and Breeze Magento themes which both provide an improved store performance. With a whole new approach aimed at making CSS and JS as light as possible, the themes provide impressive page loading speeds, even at peak traffic times.
Conclusions
At a strategic level, as it usually happens after periods of crysis, 2023 might bring forward two scenarios: there will be companies which will take a step back, focusing all their attention on trying to stay afloat. On the other hand, we will see big eCommerce players investing heavily in their infrastructure in order to gain a competitive advantage over the rest.
Fueled by the boom AI is facing, we will witness many advanced technologies being developed, especially in the fields of workplace automation and data-driven AI decision-making.
Data will become the most priceless resource that businesses must safeguard and machine learning models will continue to evolve into being able to make increasingly accurate decisions. AI will continue to be central to business in 2023, by cutting costs and increasing innovation.
Finally, improvements in broadband speeds will allow developers to use more advanced features in their projects, which will help create a better shopping experience.
If you want to know more about our list of services at Clever++, please visit our website.