If in our first year we learned a lot about entrepreneurship and the business world, once we got our groove going, time really flew. And by all means, 2022 was restless for us. It was a year of growth, providing great customer care for our existing clients, and strengthening our team. But at the same time, our portfolio grew bigger and got us involved in some very interesting new projects, so we decided to write a few lines to show you what kept our team at Clever++ on their toes during the last 12 months.
If you want to find out more about our eCommerce projects, we are here to help.
While the first part of the year was taken over by lots of version upgrades and platform migrations, our summer and autumn have been governed by two of the most important sales events of the year – Black Friday and the Festive Season, so it's no wonder that many of our clients required extensive work to get their ecommerce platforms ready for an increased number of website visitors.
Cupio
Cupio.ro benefitted from our attention constantly. In fact, if we look back, we cannot tick a single day in our calendar when we did not work on Cupio's website.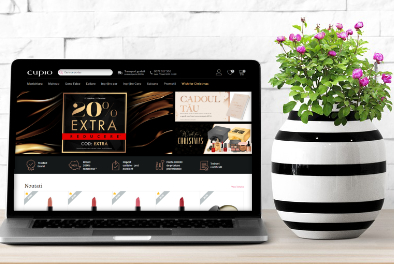 And it's no wonder, because they have a complex online shop, with both B2B and B2C sections and many integrations, including an external ERP. And the efforts returned fantastic results. Cupio's online store never looked better and on top of that, the company had record sales during Black Friday and are expecting a busy Festive Season, too.
In the first part of the year, our team worked on implementing a complex Search function based on Elasticsearch. Not only is this new solution fast, but it also improves the relevance of search results significantly, correcting typing errors and completing the text automatically.
The Clever++ team also worked on developing a module which seamlessly integrates Aqurate, an extremely powerful AI-driven platform, with the Cupio website. Aqurate uses AI and machine learning and works by observing customers' behaviour to offer highly distinctive suggestions and create a unique shop for every client, across all the relevant channels. Our module replaces the native Related Products and Upsells widgets from Cupio's product pages, and instead shows products generated by the info supplied through the Aqurate API. Additionally, the Cross-sell products from the cart are replaced by items supplied by Aqurate's API. The information is highly personalized to each customer and has proved to have an increased impact on conversion rates.
Later in the year, our developers spent most of the autumn months prepping Cupio's eCommerce platform for the busy sales season ahead. This years' Black Friday was one of the busiest ever, and we are proud to say that our team delivered to the fullest. Our custom Magento extension which generates a static HTML page was implemented, but we adapted it to a new, more modern look, where the main banner was replaced with a promo video.
This extension is our answer to avoiding website downtime when presented with a high surge in visitors' traffic. It generates a static HTML landing page in the pub folder which contains an index.html, CSS, JavaScript, and images resources that can be generated by running a console command. Products are selected from a specific category (in our case /blackfriday) whose id is passed as a parameter to the console command which generates the page. There are no MySQL or PHP processes running in the background when someone accesses this static landing page, and regardless of the heavy traffic, it will be up and running at all times. If you want to know more about our extension, please read our blog article…
Super Farm Land
Our collaboration with superfarmland.com carried on, ensuring that the online store stays solid at all times. Their eCommerce platform was upgraded to the latest version, all the relevant security patches were installed, and their custom modules were updated to work seamlessly with the new Magento. Super Farm Land's website benefitted from lots of tasks aimed at improving SEO and page speed, which helped them get selected as finalists in this year's GPeC event, for Best Online Store in the DIY, Garden and Tools category.
Understanding the benefits of personalized suggestions and product recommendations, SFL also requested our services to fully integrate their online shop with Aqurate.ai, slowly entering the complex world of AI and machine learning to offer their customers an enhanced shopping experience.
Tini Mini Toys
tiniminitoys.ro has been growing steadily and with an all-time sales record during Easter, it required our regular daily support. Our team upgraded the platform and made sure that all the extensions ran as intended.
Slei
slei.ro is one of our newest clients. As their online store was running on an old Magento version, our team migrated it to Magento 2.4.4. The differences in both code and database between the two versions were consistent, hence the fact that we were the only agency who responded to their request. The migration implied a different approach, and to avoid generating all sorts of junk code and data, our team chose not to use the usual way, through Composer. Instead, we kept the old database and installed a clean Magento, then linked to the old database and ran a deployment this way.
Vitacom
vitacom.ro is one of the largest online retailers for electronic equipment in Romania, and we are proud to count them among the companies which joined our portfolio this year.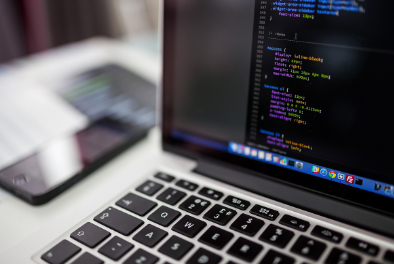 The retailer approached us to optimize their website performance, integrate Fact Finder for seamless product search, and develop a new online store for their B2C market.
Tasks like the integration and configuration of the EuPlatesc, Sameday and FanCurier modules were implemented, as well as showing the delivery status in the ERP order section for customer accounts.
Having just opened a brand new logistics center, fitted with an automatic order processing technology, we see Vitacom as one of the best candidates for our scalable platforms which have the ability to integrate seamlessly with the ERP and their warehouse managing system.
Jolly
jollycluj.ro, one of the biggest distributors for well-known brands like Hatria, Villeroy & Boch and Geberit, hired us to provide support and maintenance for their eCommerce store.
Additionally, because it runs on a custom PHP platform that lacks tech support, we are beginning the planning process to migrate it to the latest Magento version. Integrating an elaborate ERP and warehouse management system gives the project an increased complexity, as different types of discounts have to be taken into consideration when calculating the final price displayed on the website.
Oqtagon
Oqtagon Airsoft is one of the largest retailers of airsoft replicas, equipment and accessories in Romania, and the brand manages three online stores. Initially, Oqtagon hired us to upgrade their eCommerce platform to the latest Magento version supporting PHP 8, followed by all the updates necessary to help the installed modules run seamlessly.
The collaboration ran extremely well, and the Clever++ team was kept on board to install and customize a new theme to give the brand a fresh look and implement various solutions to optimize website performance and reduce bounce rate.
Zestre Gallery
Zestre Gallery is where things start to turn interesting. Zestre wants to be one of the first marketplaces in Romania that sell art, and our team was involved in the project right from the start. What sets Zestre apart is the fact that the logistics are handled by the platform which takes away the hustle and all the time-consuming tasks encountered in a traditional marketplace. Therefore, the artist (seller) does not need to have access to this type of functionality in the admin area.
Our developers installed and configured the platform, they created the structure and implemented various additional modules for advanced search, easy navigation and product sorting. At the same time, they completed a task that enabled the differentiation between normal logged-in users and seller users.
The project is in its early stages and based on all the innovative approaches, we see it as having a great potential of becoming one of the most intuitive platforms that sell art in Eastern Europe.
Pegas
The end of the year brought a very special client to our portfolio. For most of us, as children, Pegas quickly became the definition of the word "bicycle", so it's easy to understand why it holds such a dear place in our hearts.
Now, bicicletapegas.ro is a successful Romanian brand which produces a wide selection of bicycles, from electric to downhill or enduro.
The website is connected with Pluriva, a custom ERP, and Decathlon marketplace, and the Clever++ team provides support and maintenance and ensures that all systems communicate seamlessly in the background.
For Black Friday, our team was hired to implement a solution that generated 2 types of discounts: a 'Bad weather' discount, which resulted in prices with a reduction of less than 40%, and a 'Maximum discount', which showed prices with an over 40% reduction. The campaign was a real success and our collaboration with Pegas is highly likely to continue in the new year too.
Our team-building events
To prove that the 'all-work-no-fun' concept is bad for company culture, we gathered our colleagues for not one, but two team building events. As a company that embraces remote and hybrid working, we thought that spending time in nature will do wonders to our team's wellbeing, so we chose some of the nicest locations to breathe some fresh air and enjoy outdoor activities.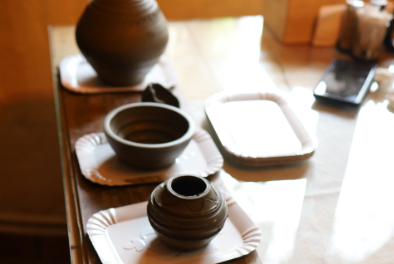 The first event was a short trip to Suior, a well-known ski resort in northern Romania, where our team tried their hand (or legs) at venturing down the slopes without falling too many times. The ones not so keen on skiing had a handful of activities to partake in, like tubing, sleighing, or simply staying indoors near the cosy fireplace with a cup of mulled wine in their hands.
Our autumn gathering brought our team to the small and quaint town of Baia Sprie and its green surroundings. If the first day was reserved to stress-release activities overseen by master potter Daniel Les in his world-famed pottery house, the second part of the event implied some healthy forest walking and trawling for edible mushrooms.
Add to that tasting a delicious mushroom stew cooked in the wild, and a few hours spent in a hot jacuzzi under the starry night sky, and you will soon realize why this was one of the best team-building experiences for many of us.
If you want to know more about our list of services at Clever++, please visit our website.