Year after year, Black Friday sales surpass their precedents. The stats show an ascending trend for online sales during this event, mainly driven by an increase in buyers' confidence regarding the veracity of promotions and offers. And this year was no different. In Romania, the event took place on 11 November and lasted for three days, making up for a long weekend of shopping frenzy.
If you want to find out more about our eCommerce projects, we are here to help.
Initial stats show an increase of at least 15% in sales, compared to last year's event, but leaving them aside, there are some interesting facts that should teach us development agencies, and also retailers, some valuable lessons. With this in mind, we decided to write a few lines about the key findings that we learned and how we applied them to help our clients achieve record sales during this year's Black Friday.
Offering a fluid, personalized experience is key
It's a well known fact that some retailers use Black Friday to get rid of old and unsold stock. This is not a problem if customers' prior activities show an affinity towards the items you are discounting, but if no data is used, and the sale is geared towards cleaning your stock from products that nobody wants, there is a great chance that you will anger your hard-earned clients. This is why personalization is a must-have on every website. Using a history of purchases, clicks, or visits to offer your customers a shopping experience that is tailored to their specific needs will surely turn your visitors into customers.
There are various solutions available, ranging from modules and extensions, to complex third-party platforms powered by AI. You can find out more about them in our comprehensive blog article…
For new customers, your best choice is to display best-selling or most trending products. This will inspire your website visitors and make them feel confident about their purchases.
More than 50% of customers started their shopping earlier
Early shopping seems to have become the new norm, as consumers prefer to buy in a more relaxed fashion.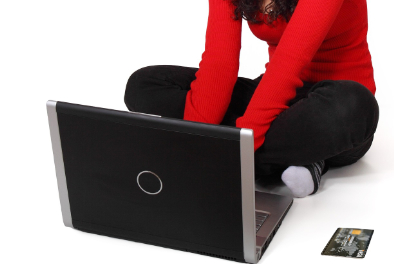 The high influx of shoppers during Black Friday is notoriously responsible for shipping delays and website crashes, and this is also an important reason why some customers prefer to steer away from it. Additionally, customers have fewer choices, with only specific product categories being discounted.
Featuring a 'Sales and discounts' section on the website earlier will work magic with your customers. The customer acquisition process starts with building awareness and interest, and discounts are a proven way to do just that. But at the same time, you will have to be prepared that the number of visitors accessing the website simultaneously could vary, therefore finding a strong, dedicated web-hosting, with a scalable feature when needed, is key.
In addition to choosing good servers, there are various optimizations that can be done to eCommerce platforms to manage increased traffic better. However, these incur extensive and complex development works, but the benefits will prove their worth on a long term.
The majority of consumers use smartphones to check out deals and place orders
There is no secret that customers want to browse and shop on the go with ease. And they will use the gadget which is more accessible to them. As a result, customers expect frictionless buying experiences, so the solution is to build intuitive and responsive websites, which look amazing and work well on every device.
At the same time, no matter what device they use, customers need to be presented with quick signup forms and a straightforward checkout process. They will definitely not spend too much time on a clunky, dated online shop because they know another Black Friday offer is just around the corner.
More than 80% of consumers prefer to shop from well established brands – the reasons and how to beat them?
The first reason is simple. Well established shops tend to offer a more comprehensive product information, in addition to enhanced customer service, better prices and more personalization options.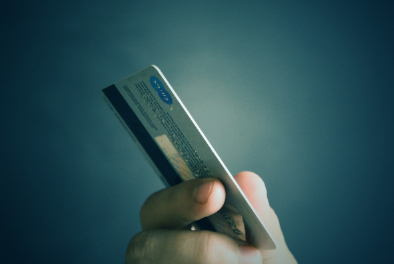 But that doesn't mean that newcomers cannot offer the same things. Moreover, there is a new trend showing that buyers are looking to support and purchase from brands that align with their values and showcase their authenticity, leaning toward small, bespoke, handmade, and unique brands. So, play your cards right, connect with your customers, highlight your uniqueness and authenticity, and you might find out that you have the winning hand.
The second reason is security. It's a well known fact that these sales events are hot ground for scammers too, and with consumers choosing the benefit of shopping using stored card data, you will have to take proper precautions. Some eCommerce platforms are of course better than others, but the recommendation is to always have your online store updated to the latest versions, making sure that basic security best practices such as SSL certificates and a unique admin URL are followed, and the best security options available for your platform are deployed.
The products we work with are the best in terms of security. Magento for example is well known for having security patches released frequently. Additionally, the platform supports several ways to enhance security, like configuring two-factor authentication, changing the encryption key frequently, or installing third-party security extensions to keep the bad guys away.
How we helped Cupio experience one of its best Black Friday sales event
Preparing Cupio's website for this year's Black Friday was an assiduous task that kept our team busy for the best part of the autumn.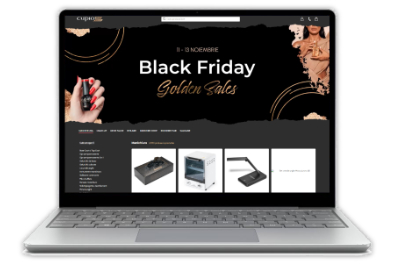 Understanding the power of shopping experience personalization, Cupio hired us to deliver a full integration of the website with Aqurate.ai , an extremely complex platform which uses AI to analyse shoppers behaviour and generate upselling, cross-selling and related product suggestions.
The Clever++ team has developed a module which reads the data gathered by Aqurate.ai and replaces the native Related Products and Upsells widgets from the Magento product pages, showing products generated by the info supplied through the Aqurate API instead. Additionally, the Cross-sell products from the cart are replaced by items supplied by Aqurate's API.
Our second complex task brought back the implementation of our custom module which generates a static HTML page with no requirements for any PHP and MySQL processing. This is our long-time proven solution to avoiding website downtime during a high surge in visitor traffic.
The page contains an index.html, CSS, JavaScript, and images resources and can be generated by running a console command. Products are selected from a specific category (in our case /blackfriday) whose id is passed as a parameter to the console command which generates the page. Because there are no MySQL or PHP processes running in the background, regardless of the heavy traffic, this page will be up and running seamlessly at all times.
The search happens on the page, it works via JavaScript and hides or shows product items when a customer types in the search box. The navigation menu is also on the page, and no MySQL call is executed.
This year, Cupio requested a fresh, modern design, featuring a promo video instead of the main banner, so our team had to adapt to these requirements.
Super Farm Land
Super Farm Land is our long-time collaborator, selling mostly to business clients. Lately, the diversification of their portfolio, which now also encompasses items for individual clients, made them aware of the benefit of taking part in this year's Black Friday sale.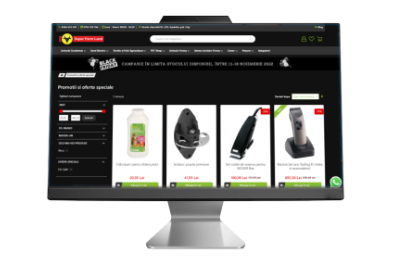 The Clever++ team implemented our Magento module which generates static, highly optimized and compressed HTML pages to manage increased traffic better.
The module was adapted to the client's Magento platform requirements. At the same time, the page's design was styled to match the Super Farm Land brand.
We also streamlined Magento's native Full Page Cache module by using the Varnish cache service for the frontend, and Redis cache for the sessions and admin parts. Rabbit MQ helped a lot for the correct administration of message queues in Magento.
If you want to know more about our list of services at Clever++, please visit our website.