Although seeing your business grow comes with immense satisfaction, in every growth process there comes a time which is always seen as daunting: the time when your chosen ecommerce platform needs a change, because it can't handle the increased volume of orders anymore. Either if we talk about upgrading your ecommerce platform or migrating to a new one, the transition period can be filled with challenges that can have both financial and operational repercussions. Usually, companies in the Magento ecosystem start with Magento Open Source to keep initial costs low while still employing a highly capable eCommerce solution. Once they grow and are in a position to capitalize on the advanced features and support offered by Adobe Commerce, making the switch is the next logical step in their business journey. So, let's have a look at both platforms' capabilities and see when it's the time to make the upgrade.
As experts in Magento development services, we're here to guide you through every step of the migration process.
Starting with Magento Open Source makes sense for many startups and smaller companies for several reasons. It's a more affordable entry point, yet it still offers a robust set of features that can handle the complexities of an online retail operation, it has a big community which provides a wealth of curated support, plus – the marketplace for third-party plugins and extensions is immense, catering for every need a shop owner might have.
As businesses grow and reach a certain level of revenue, customer base, or inventory size, they often find that they require more sophisticated functionalities and support. Herefore, the migration from Magento Open Source to Adobe Commerce is a trend that reflects a natural business evolution for many eCommerce companies.
As we said before, migrating always brings financial and operational worries. There is the risk of downtime, of losing your data, there are concerns about your hard earned SEO rankings or about the compatibility with its features, and many more. On top of all that, the costs are not on the low side, too. It's a daunting BUT necessary step. However, employing an experienced team will reduce many of these worries.
Magento OS vs Adobe Commerce
While Magento OS is seen as a solid starting point, it doesn't necessarily mean that it cannot be transformed into a complex solution for grand retailers too. The platform is a backbone, although a pretty solid one we might add. Security fixes are added regularly, making it one of the most secure systems for modern eCommerce. All dependencies are powered by state-of-the-art technologies, and because it runs on PHP8.2, the performance is nothing short of impressive. You can learn about all upgrades in the latest Magento version, here…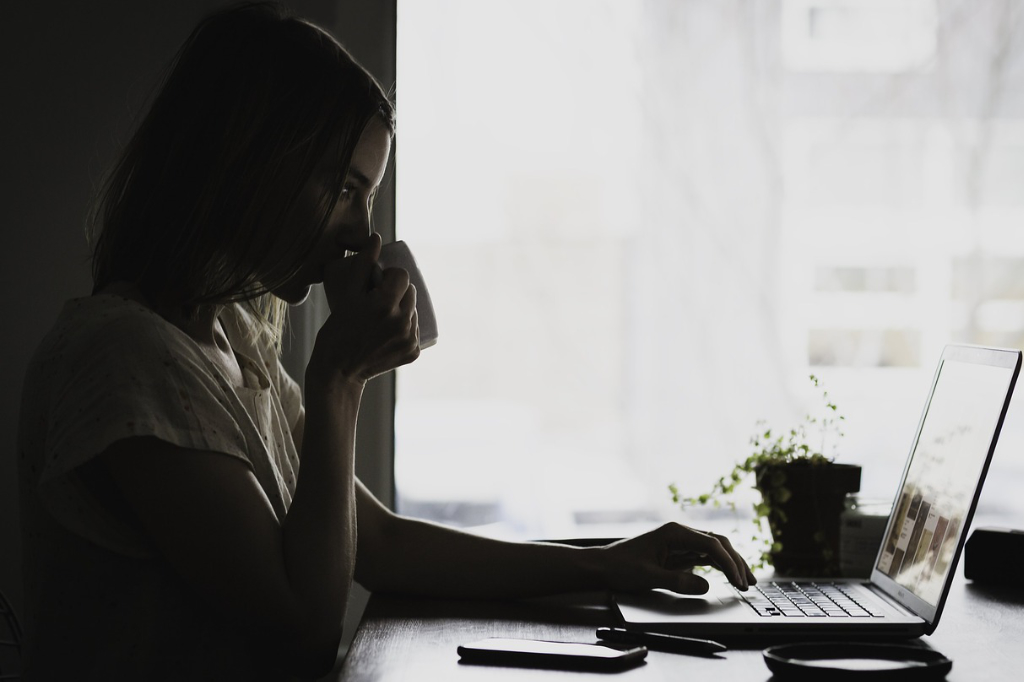 However, being just a backbone with limited features out-of-the-box, third-party extensions have to be added to it to make it truly great. A quick look at the Magento Marketplace will reveal over 3700 extensions. They all went through a rigorous certification process, ensuring compatibility with Magento's ecosystem, a certain coding standard and that they can be easily updated, remaining compatible with new Magento versions as they are released.
Simply, when a business owner chooses an extension, they can be confident in its quality, security, and effectiveness, thereby instilling greater trust in the Magento ecosystem as a whole.
Running a Magento OS system requires an experienced development team. Once such a team is in place, Magento becomes an excellent choice for companies—both small and large—that wish to create a unique shop. The platform offers extensive customization options and grants businesses a high level of control.
Adobe Commerce stands out as a highly dependable and robust solution for modern digital commerce. Available in two configurations – on-premises for those using their own servers, or Platform-as-a-Service (PaaS) when hosted on Adobe's infrastructure – Adobe Commerce is a true powerhouse.
Adobe Commerce uses the same core engine – Magento, so expect the same impressive performance and high level of security. The difference from its open-source sibling is that it comes pre-packaged with high-end features like an advanced AI-driven search tool, complex analytics, customer segmentation, and built-in B2B functionalities. Moreover, if your business already utilizes Adobe's range of marketing and design software, the integration is seamless. The combination of Magento's core capabilities and its impressive features sets it apart as one of the most complex infrastructures for modern eCommerce.
And the list doesn't stop here. Users can still enhance this already impressive platform with third-party extensions, catering practically for every need one might have. It is no wonder why the platform is one of the top choices for big retailers, in spite of the price, which can turn out pretty hefty.
If you wish to know more about Adobe Commerce's capabilities, here is a comprehensive article about it…
To switch or not to switch
Migrating from Magento OS to Adobe Commerce makes sense for a lot of big retailers, but not for all.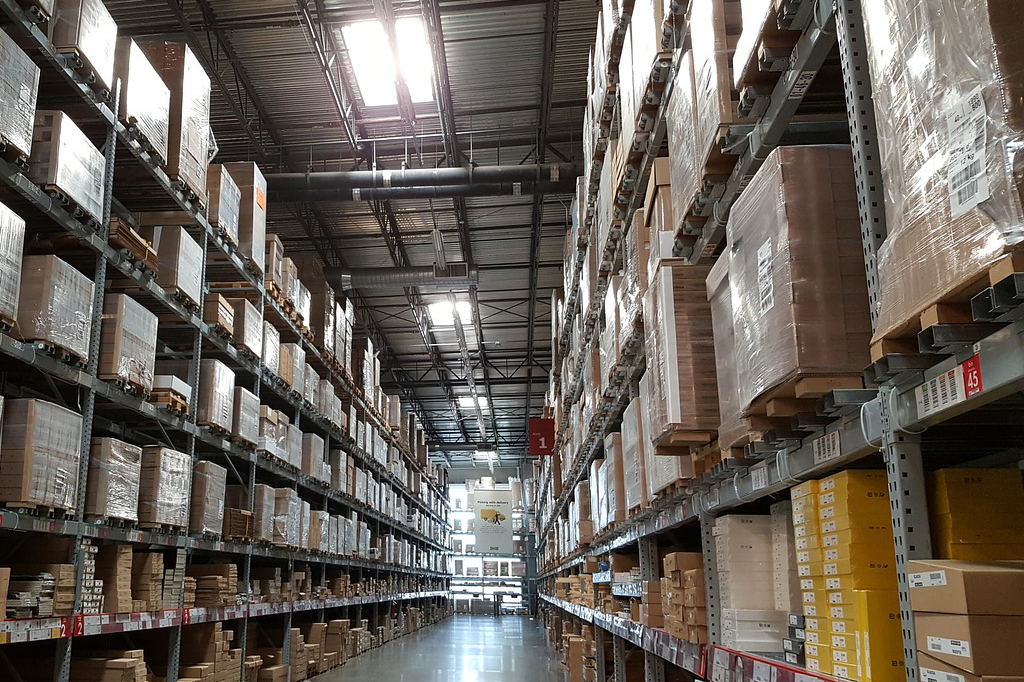 First of all, it's perfectly feasible to employ a Magento OS architecture and enhance it with third party plugins, an ERP of choice and warehouse management systems, thus creating a complex ecosystem.
There are many examples of big retailers opting for this solution. Usually, this approach is chosen if the retailer has a strong development team in place, because it offers the flexibility to create a unique shop, while having full control over it.
For others, the shift to Adobe Commerce comes naturally, and the main reasons are the multitude of complex features, many of them employing the latest advancements in AI, as well as the decision to focus on other parts of the business while leaving most of the platform management in the competent hands of the masterminds at Adobe.
It doesn't necessarily mean that individual development teams are not needed, but the scale of the businesses opting for Adobe Commerce usually is so high, that reaching the same quality with a customized Magento OS solution would imply having extremely large teams of developers, bringing an operational hassle and would simply not justify the costs.
When does the shift typically occur?
Growth, the necessity for complex B2B operations, global expansion, more financial capital to support the change, are all turning points in making a business want to shift from Magento OS to Adobe Commerce.
Once companies experience rapid growth, they'll likely need more advanced features like bulk ordering, quotation management, and advanced reporting — features that Adobe Commerce excels in. Companies often consider the shift once they hit specific revenue or traffic milestones that justify the increased investment.
The necessity for complex B2B operations could also serve as a catalyst for initiating the change. Adobe Commerce's bulk ordering capabilities are designed to make the shopping experience seamless for B2B customers who often need to place large and complex orders.
As inventory grows, so does the complexity of the operations. With more SKUs introduced, companies have to deal with larger volumes of orders, thus the limitations of Magento Open Source may become apparent. In this instance, leveraging cloud technology can offer significant benefits. Adobe will manage your store's underlying infrastructure, eliminating any concerns on your part. Additionally, cloud capabilities will contribute to minimizing your website's downtime while enhancing both its loading speed and overall performance.
Or, if businesses are considering entering new markets and expanding cross-border, they could benefit from Adobe Commerce's multi-site architecture, advanced tax and shipping features, and they will see it as a viable option.
Having access to AI-driven technologies is another reason why a business might turn its eyes toward Adobe Commerce. From the live Search function, the multitude of advanced marketing features like customer segmentation, loyalty programs, targeted promotions, to Adobe's range of design software, the power of Adobe Sensei (Adobe's generative AI and Machine learning engine) gives the platform a hige competitive advantage. Adobe Sensei predicts customer behavior based on attributes, differences, conversion factors, delivers key insights on the business and more importantly, will help you personalize experiences based on each shopper's behavior.
Additionally, Adobe Commerce Cloud comes with amazing AI-powered analyzing tools with easy visualization capabilities, which allow companies to keep track of important eCommerce metrics, helping them make informed, data-driven decisions.
Last but not least, one of the key shifting points is security. Magento OS is already impressively secure, and Adobe has made it clear that all security patches applied to Adobe Commerce will be applied to Magento OS as well. But, there are some key things that might urge companies to make the change.
In Magento OS, credit card tokenization and advanced payment security are not present by default, but there are numerous third-party extensions available to add additional payment security features, including tokenization. Many businesses use Magento Open Source and achieve PCI DSS compliance through various means, including but not limited to, using PCI-compliant payment gateways, adding additional security layers, and hosting on PCI-compliant servers.
With Adobe Commerce, these are present out-of-the-box, plus there are even more advanced security solutions, like the Magento Secure Payment Bridge for handling card processing, bug bounty programs, a regular scanning process, and secured payment gateways like PayPal, WorldPay, CyberSource, Authorize.net, etc.
The Cloud version provides CDN and DDoS protection, the Fastly Web Application Firewall, as well as New Relic infrastructure and logs and a dedicated technical advisor.
Final thoughts
Transitioning from Magento Open Source to Adobe Commerce is not just an upgrade; it's a strategic move to propel businesses forward. Although we touched different scenarios, mostly driven by the necessity for more complex features, the decision to switch is also determined by financial and operational factors, and the human resources involved. In other words, reaching a highly complex eCommerce solution using Magento OS is perfectly feasible, but the necessary resources required for it (both financial and human) wouldn't justify not going with Adobe Commerce instead.
If you want to know more about our list of services at Clever++, please visit our website.