'The market is saturated', some might say, but there are plenty of studies that prove them wrong and show that, from the general turmoil that the pandemic has created, many opportunities arose for retailers that want to sell directly to customers, through their online stores. The only catch – to do their job right. That's why we decided to write about essential steps to follow in case you want to dip your toes into the sweet waters of eCommerce and open an online shop.
Studies in the US have shown that as much as 46% of consumers tried a new brand or placed orders with new retailers during the period following the pandemic. Not only that, but eCommerce is fast becoming the platform of choice for many who never dared to shop online before.
If you want to find out more about our eCommerce projects, we are here to help.
According to a study from Accenture, the volume of purchases from inexperienced eCommerce users is expected to increase by 160% in future years. These facts are showing how much people appreciate the convenience of online shopping, and if this convenience is topped up with a personalized shopping experience and secure online payments, the road for success is half paved.
Assuming that you have already dealt with the nitty gritty and developed a business plan, chose the right business model – may it be B2C, B2B, chose the products that you want to sell, and most importantly, agreed on a budget, then it's time to get on with the real important step – picking an eCommerce platform.
Choose the right platform for your business
Much more than a website, an ecommerce platform acts as the control center for your entire business, administering everything from inventory to marketing, giving you all the tools you need to sell online and provide customer support.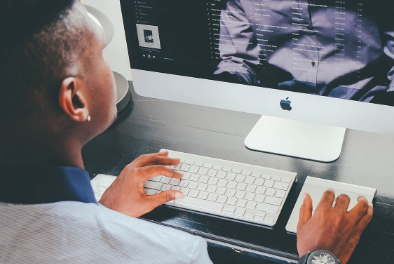 Moreover, with the right one, you can build a personalized online store experience. What's good to know is that choosing the right platform is not a task you should take lightly. Consider your current and future needs, but also bring your budget in the balance too. A good decision at this point will help avoid many problems in the future. That's why in our mind, the magical trio for choosing the right platform is: Budget, Functionality and Support.
Budget is really important because the market might be vast and prices varied, but the best options, however, come with a pretty hefty price tag. Functionality is also important, and you should take into account all native features, the ability to scale and adapt to your business growth, responsiveness on all devices and not lastly – the ability to process orders and payments in a secure manner.
Support is the third pillar, as it's not uncommon to find efficient platforms, but with a weak support system backing them. Moreover, we strongly advise about staying clear of custom PHP developed platforms. As good as it sounds in terms of uniqueness when considering them, even the most experienced development teams are reluctant to take on and carry on working on platforms that lack technical support or don't have a community behind.
eCommerce platforms come in two notable forms: as PaaS and as platforms developed on open-source models. Of course, we also have the custom-built platforms, but due to a major flaw – the lack of dependable support and the hardship to be coupled with various integrations suitable for modern eCommerce, we will not consider them as suitable choices.
PaaS options might seem as good options as they are user friendly and quick to get up and running. As convenient as they might seem for achieving the typical online store functions, they are pretty rigid when it comes to integrating any atypical functionalities. They also charge monthly fees and transaction fees, and you will not be surprised to find out that over time, the operating cost can turn up pretty significant.
It's not for nothing that we brought budget into discussion. PaaS platforms come in all shapes and sizes, but if you want the best in their class, then be prepared to pay the premium. Adobe Commerce and Shopware Enterprise Edition are true powerhouses, but depending on the company's Gross Merchandise Value (GMV) and Average Order Value (AOV), annual fees can span from a few ten thousand to a few hundred thousand dollars.
The difference in what you get is however significant. In a simple imagination game, try comparing a corner shop to some sophisticated retail giant, with automated warehouses and robots sorting the merchandise, and you will get a pretty decent idea about the differences.
Open-source ecommerce platforms are available for free but you will have to pay an agency or in-house development team to get your store up and running and maintained. If custom functionality is important to your business, this can be an attractive option if you want to own your software and control what it can and can't do. Therefore, if you plan to invest in developing a custom platform, unique to your business, but based on an engine that benefits from good technical support, open-source eCommerce like Magento or Shopware are perfect options. Just make sure that the architecture of the platform you're considering is modern and capable of doing what you need it to do.
The various products available
With eCommerce witnessing this amazing boom in the last years, the market for online shopping software has also increased exponentially. The majority are SaaS, but Adobe Commerce, Magento and Shopware managed to consolidate their position as some of the most complex products available on the market. Shopify is still the go-to option for startups and small online shops which don't require complex integrations. They are also the products we work with at Clever++, suitable for businesses of any size.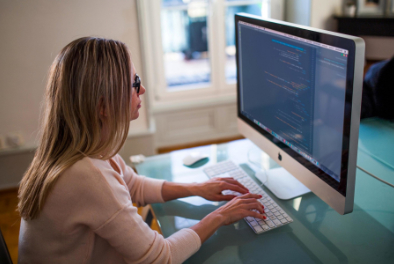 Magento open-source and Adobe Commerce are both powered by Magento and are two of the best options for modern ecommerce. Extremely adaptable to fit any sort of needs that merchants might have, and benefiting from thousands of third-party plugins available on their marketplaces, they are scalable to any business size.
Stock management is taken to another level and no matter if they control a single store or multiple warehouses, merchants can easily manage shipments to complete orders, track inventory quantities, and provide accurate numbers of in-stock products.
While Magento is an open-source platform, Adobe Commerce comes as a SaaS platform, and being seamlessly integrated with Adobe's AI and machine learning system called Adobe Sensei, it is a true powerhouse. It also features a complex AI-powered Live Search function that helps shoppers get more relevant search results, in real time.
Shopware 6 is a good choice for small to medium sized enterprises. Completely open-source and equipped with the newest technologies, Shopware 6 is well-known for its intuitive operation and comprehensive configuration options. Featuring a best-in-class Content Management System called Shopping Experiences, Shopware shows that it places an increased importance on the design aspect. With the intuitive Drag & Drop editor, users can easily create landing, category or product pages, without any technical knowledge.
Startups at the beginning of their eCommerce journey can choose a simple PaaS option like Shopify to offer their products online directly to consumers. Shopify cannot challenge our other more complex platforms in terms of performance, but it can be a great choice for shops with a limited number of products.
We always love to talk about eCommerce so if you need information about our products and services, we are here to help.
Develop your online store
Once you have chosen your eCommerce platform, it's time to start the development process. Assuming that you steer away from SaaS and want to benefit from a unique website, it is key to work with development teams that have a lot of experience under their belts implementing various solutions based on the chosen platform.
Communication is key throughout the project, so make sure that the proper tools to facilitate it are in place and the development agency is responsive to your requests. Also, it is essential to work with software development companies that offer end-to-end services, or have a solid ecosystem of trusted partners that can deliver supporting solutions if needed.
At this stage, your project will include Backend development, which involves different aspects of programming and is responsible for the smooth functioning of the platform from behind the scenes, and Frontend development, which deals with the way that visual elements of an online store are built.
To stand out through usability and exquisite shopper experience, these two parts of an online store need to work together seamlessly.
Designing the look of your online store
With the backend part well under way, architecture done, chosen integrations sorted, it is time to deal with the way that your website looks. Turning visitors into loyal customers is a goal you should keep in focus, and that's why your website needs to have a clean layout, beautiful images and suggestive product descriptions. Focus on seamless transitions from a page to another to make your customers journey a breeze, and aim for a responsive website where calls to actions and contact buttons are present.
Magento and Shopware bring a few options for merchants: there is the ready-made template choice, where they can pick from a broad selection of third-party themes which can be customized to fit business' branding, or they can choose to get an unique storefront by having their theme custom-developed.
Budget is again the main differentiator, because if the first option is more suitable for companies with smaller budgets, the second involves extensive development work and comes with increased costs.
If your project is budget-sensitive, but you have already chosen Magento or Shopware as your eCommerce engines, we always recommend to go for the native theme or a highly optimized third-party theme, and align them to your brand. As your store progresses, you can always upgrade to a custom-developed theme. This way you can cut costs and rest assured that you will work with some of the most solid online selling platforms on the market.
If however, your project benefits from a healthy budget, going for a custom-developed theme is one of the best decisions you can make on a long-run. Bring a specialist designer and an UX expert on board and you can be sure that your future visitors will benefit from an exquisite shopping journey that will definitely turn them into loyal customers.
At Clever++ we have partnered with design and UX specialists to help your online store stand out
Add Products to Your Online Store
This is quite an exciting step in your store development, as things are finally starting to take shape. To make your store effortless to scroll through and your products easy to find, set up your product category pages, write great product descriptions and upload product images that will sell. These can be easily done in the admin section of your eCommerce platform.
An effective product description lists the characteristics, highlights the benefits and helps the buyer visualize how the product will be used. To add to that, product photography is paramount , so don't cut back on it and try to hire a professional to do it. Higher value items can also benefit from 360-degree photos. Not only that they can increase your conversion rate, but they are proven to also reduce return rates, as buyers get a fuller image of the products they are buying.
To make your products more discoverable, establish product categories and add extra filters to help customers narrow down their choices. Most commonly, these categories are based on common search queries, but you can also add bonus categories like 'New in' or 'Sale' to facilitate discovery and boost sales.
Setting up shipping
Poor delivery experiences will drive down sales and will result in a customer likely to stop recommending the retailer. That's why it is key to establish an efficient shipping policy and choose the right carriers to ship with. Think about offering a shipping-for-free threshold, as this will appeal to more buyers and encourage higher average order value. For lower purchases, consider a 'flat fee' structure for different types of deliveries. If you plan to sell internationally, then look into the right fulfilment options to cover these areas too. You must strive to automate the process and prioritize shipping solutions that you can easily integrate with your ecommerce platform.
Connect a payment gateway
With credit and debit cards becoming the preferred payment method for online shoppers, making it easy and secure to use them is one of the keys to success for your business. Simply put, a payment gateway is the technology that reads and relays payment information from a customer to a merchant's bank account. But because they are the last step shoppers complete before making payment, they can make or break your online experience. To make sure that they optimize your checkout experience, try to select providers that avoid complicated payment processes and integrate seamlessly with your software. Cost is of course important, but try to balance it against the level of security they provide. Fraud prevention is a hot topic for eCommerce stores, and your payment provider should offer automated security features as part of their product. Last but not least, think about compliance. Payment gateways temporarily store customers' credit card information, therefore your choice should be accredited to do so.
Launching your store
Finally, the big day has come! Your store is ready and you should use this chance to shout about it on all relevant social channels. You can share pictures of your products, show how they are made or what they can do, put up videos from behind the scenes, give shoppers a look of your warehouses. In other words, the more open you are about your business, the more trust you can build with your potential customers.
If you are looking to expand the reach of your business, you can integrate your online shop with local and international marketplaces. Modules like Amazon Sales Channel or eBay Integration will help incorporate and sell your shop's product listings on two of the largest marketplaces. The extensions are handled seamlessly by the eCommerce platforms that we work with.
One thing to keep in mind is that when you launch your online store, it takes some time to generate revenue. This is why your short-term goals should not just be about getting revenue, but also about building visibility, acquiring subscribers and providing an exquisite shopping experience.
Tapping into digital marketing
Digital Marketing is a hot topic in the eCommerce world, because for the first time, it allowed small-scale businesses to compete against the well-established eCommerce giants. If many years ago, it was practically impossible for small businesses or startups to place ads on TV or any other large-scale channels, digital marketing has refashioned the entire concept. Almost every business has its business accounts on all prominent social media platforms. These platforms help businesses market their products, boost customer engagement, and build a loyal long-term customer base.
In fact, digital marketing has become such an essential part of an online business, that eCommerce platforms now provide user-friendly marketing integrations out of the box, in their admin sections. Users can create social media campaigns and send automated emails straight from their consoles, in a simple yet effective way being able to reach out to hundreds of potential customers at once.
You can read some more about marketing automation in our comprehensive article…
Conclusions
With every passing year, eCommerce is constantly evolving into the preferred mode of shopping. The convenience that it offers through its facility to search for products and make purchases at any time from the comfort of the homes, is one of the main reasons why more and more consumers are choosing it. For merchants, one of the most important benefits is that through an online store, they can successfully reach a greater number of potential clients bringing in more revenue to their business compared to any other form of selling goods and services.
Add to that the benefits of low startup costs compared to opening a brick-and-mortar business, efficiency, flexibility, and a constantly evolving technology, and you can quickly understand why selling online is loaded with immense potential.
If you want to know more about our list of services at Clever++, please visit our website.